The Eskaton Adult Day Health Center in Carmichael, California, provides a nurturing atmosphere conducive to wellness. It allows family members a break from caregiving. Many working families need a trusting environment for their loved one during work hours. Our center is open Monday through Friday and participants partake in a myriad of activities from art to music, reading to using computers. They also enjoy writing letters to military men and woman. Here is their most recent letter sent through Operation Gratitude right before Veteran's Day.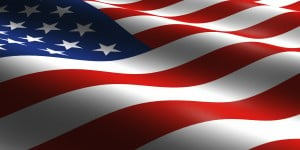 Dear Serviceperson,
Thanks, Hero, for your service and for your sacrifices away from home and for your time and dedication!
We are a group of participants from Eskaton Adult Day Health Center writing to you. We are from Carmichael, California.
We have many family members who have served or are currently serving in the military—"my dad" (Air Force), "my brother, Joe" (Army), "my niece" (Navy), "four grandsons" (2 in the Army, 1 in the Navy, 1 in the Air Force), uncles, and great uncles (Navy).
As a group, we have many interests. We like cats and dogs. We like to be around kids and family. Some of us like to gamble—at Thunder Valley Casino. We like to go to different restaurants—Chevy's (Mexican food), Thai food and Vietnamese food-- and like different foods such as pizza, chicken, nachos, and ice cream.
Here in Northern California it's been hot and beautiful—it's 90 degrees today—hot for October.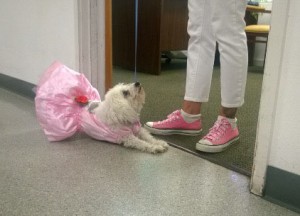 We have a poodle here, Abby, to keep us happy. We exercise, stay fit and like all kinds of music. That's a little bit about us.
But really we just want to say: Thank You for your service—we appreciate your hard work, time and efforts.
Sending many, many good thoughts and prayers your way.
Sincerely,
All of us here at Eskaton Adult Day Health Center
For more information about this program and many others offered by Eskaton, visit eskaton.org