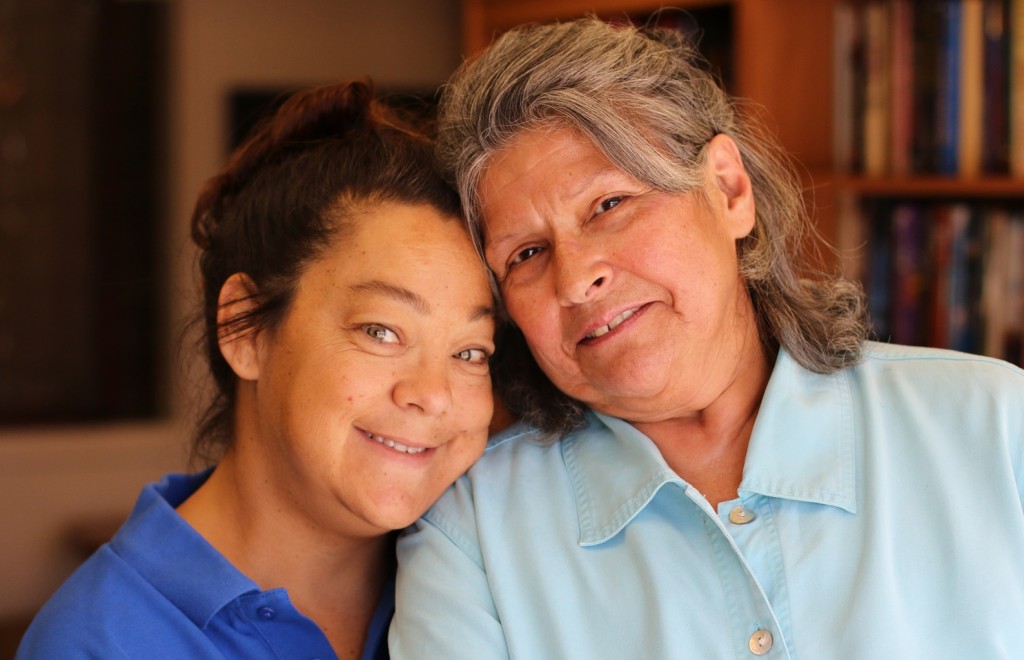 "I should have gone straight to the morgue," is what Patti recalls the doctors at UC Davis told her. They had never seen a pedestrian survive a car collision like that. Patti has survived. She is even beginning to thrive with the help of Eskaton Foundation's Resident Care Fund and her caregiver, Kathy.
Patti could barely walk, but she snuck out of the van that morning to collect soda cans. Her body was wracked by fibromyalgia, arthritis, and liver damage from prescription pain pills. She and her husband Jim had been living in the van for four years. They needed money to eat, so she went out. That is when the car struck her.
Soon after she got out of the hospital two years ago, Patti and Jim moved to a handicap accessible affordable housing apartment at Eskaton Lincoln Manor in Placerville. Still, they were barely surviving. Their disabilities made it hard for them to cook, clean or even take a shower and brush their teeth. They relied on one daily meal from Meals on Wheels.
Everything changed this spring when Eskaton Foundation launched the Resident Care Fund Pilot. The program helps low-income seniors at risk of losing their Eskaton affordable housing apartments due to a decline in their ability to live independently. The program has already helped eight residents.
Patti applied for the program and received an award of four hours per week of caregiver assistance. Now, her caregiver, Kathy, takes her to the doctor, and helps with personal care, laundry, cooking and more. Kathy, who thinks of Patti like an auntie, is also organizing the apartment so that Patti can reach things when she is not there. "It is like becoming human again," said Patti.
When asked what she would say to someone who donates to the program, Patti replied, "Words cannot tell them the difference it has made in our world. Our apartment is starting to feel like a home. It's like getting back some dignity."