Through the Adult Day Health Scholarship Program, #EskatonFoundation is helping Martin's friends who cannot afford all the days of care they need. You too can help by making a #GivingTuesday donation.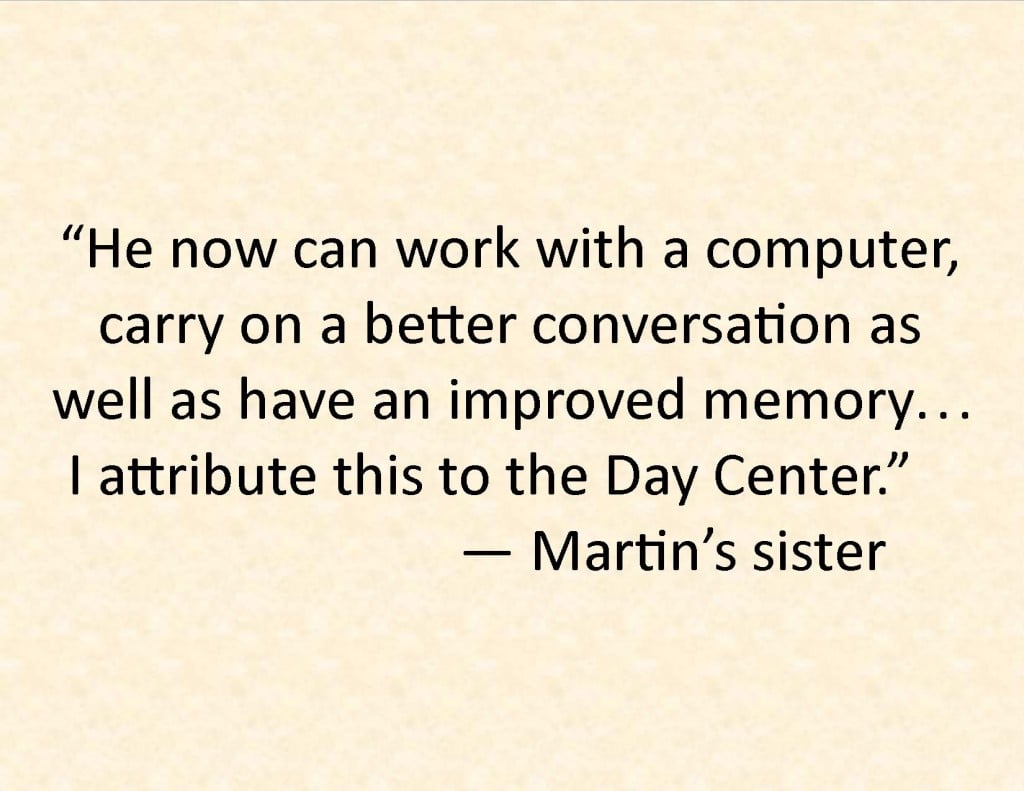 "My brother Martin attends the Day Center and it is not only a wonderful thing for him since they help him with his rehab both physical and mental as he has blunt trauma brain damage. They have taken him out of his shell and showed him how to interact with the other people in the program as well as with the staff. He now can work with a computer, carry on a better conversation as well as have an improved memory. He has a better respect for others and is an over all more rounded human being. I attribute this to the Day Center. I've sat in on some of the programs at the center and enjoyed them very much. They have a lot to offer to people with disabilities as well as giving the families like me, a well needed break. I find the Center a real Godsend and well worth having in our community. I'm more than pleased to have this opportunity to voice my opinion about how I feel toward the great job the way the center is ran and the outstanding jobs the staff does. "
– Martin's sister
Click here to join our online event.
Make an online donation today at www.eskaton.org/GivingTuesday.