Part one in a four-part blog series by Mallory Tomei, Eskaton's Information and Resource Specialist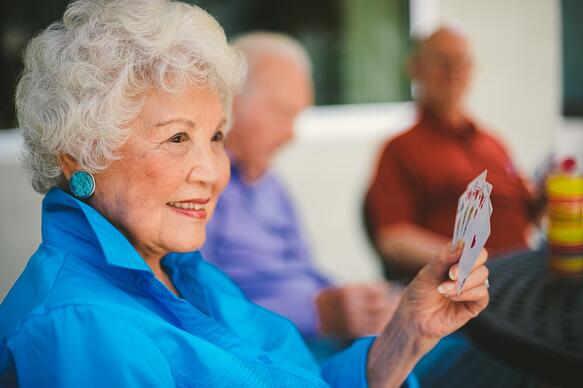 Some people simply refuse to grow old. The years pass, but their minds and spirits remain as spry as they have ever been. For these sharp, social seniors, a move to an independent living community can often be an ideal situation when they are ready for less responsibility, and more social engagements.
Independent living communities are designed with the active senior in mind. The apartments are a manageable-size where residents can furnish and decorate to their liking. Most independent living communities have a common area for socializing and offer activities like educational lectures, guest speakers and even happy hour events.
Many seniors who choose independent living worry their bodies will age faster than their minds, and they will be forced to leave their new home when they can no longer care for themselves. Eskaton has considered this, and that is why our independent living communities include services like:
Customizable meal plans
Full on-site maintenance
24-hour staff
Housekeeping
Bed linen service
Room service
Transportation to and from social engagements and medical appointments
Smart sensor technology for an added layer of security
These services are offered so seniors can age comfortably in place, and still enjoy the freedom provided by independent living.
If you or a senior you know is interested in independent living, feel free to call 1-866-375-2866 or click here for a complete list of communities.