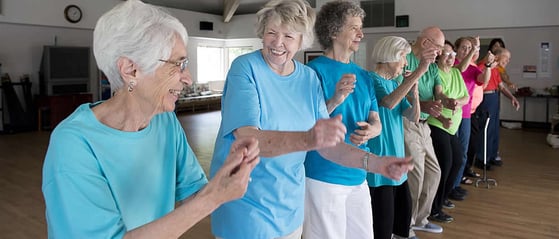 A slip, trip and fall is not something to mess around with.
The statistics from the CDC are a bit frightening: 1 out of every 5 falls causes a serious injury; over 700,000 patients a year are hospitalized because of an injury due to a fall; and 95% of hip fractures are caused by falling.
But here's the good news: falls can be prevented! A few small changes around your home may be what you need to prevent an unwanted trip to the emergency room.
10 Steps to Help Prevent a Fall:
De-clutter objects you can trip over, such as furniture, throw rugs, and cords
Improve lighting around your home by using brighter, low-glare light bulbs
Install handrails in entryways, hallways, and near steps
Secure all carpets and area rugs with double-sided tape to keep them from slipping
Lower items in cabinets and closets to reach easily without using a step stool
Add reflective, non-slip tape on steps
Install grab bars inside and next to the tub or shower and next to your toilet
Place non-slip mats or strips in the bathtub and on shower floors
Use night lights and glow-in-the-dark light switches, motion-activated lights are helpful
Install lever handles that are easy to grasp on all doors
Eskaton is a Northern California-based nonprofit with over 45 years of experience offering services and support for nearly 14,000 older adults each year. Our communities feature everything from independent living to assisted living to skilled nursing and rehabilitation. For more information on Eskaton, contact us at 888-684-6554.