Catherine Graham is a guest blogger and the Wellness Coordinator at Eskaton Support Center.
Oh, the irony. I was returning to my desk after washing my hands, having just disinfected my work space and feeling like they were covered in cooties. (Everything feels like it has "cooties" these days, doesn't it?) On my way, I passed people in the hallway and said my hellos (socially distant of course). As I pulled my face mask from my bag, my phone buzzed – I'd received a text message from my friend Elaine that read "Happy World Health Day!" It made me stop and think of all the people affected by the COVID-19 virus, and of all the measures we are taking to keep ourselves safe so we can continue to care for others every day – both at home, and at work. With all the hand washing, disinfecting, surface cleaning, mask wearing, toilet paper hoarding, CDC guidelines, news and media reports of how many people have perished today, etc., it takes its toll on us physically and emotionally. Now, more than ever, it is imperative that we remember to take care of ourselves. Giving all your energy and personal resources away to others is not a sustainable way to live.
I've sent you many outlets to use as self-care resources – online workouts, tips on staying connected, tips on cleaning your space, free available resources, ways to cope when you're stressed, and even tips to keep your kids busy, so I thought I'd do something a little different today. I read that unplugged self-care is a brilliant way to keep your brain active but not overloaded. Here are ten activities that allow you to unplug from your electronic devices and simply "be in the moment" (I'm sure you can think of more):

1. Do a jigsaw puzzle: Jigsaw puzzles allow you to become completely absorbed in the task. It is also a great meditative tool that promotes relaxation (not to mention that it helps your motor skills). Picking up those pieces can be a challenge sometimes (unless you're my cat – who likes to destroy the puzzle before you can finish it, which by the way, is NOT relaxing).
2. Coloring: As with the jigsaw puzzle, coloring allows you to relax your brain and relieves stress and anxiety. (Hopefully your cat doesn't eat your crayons like mine does.)
3. Play solitaire: Card games help your brain focus, thus creating more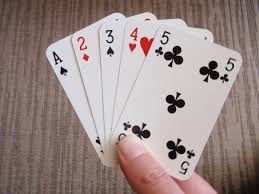 neural pathways in your brain and improving your cognitive ability. (For the record, cats don't like cards as much as puzzles.)
4. Build 3D models: When I was a kid, my grandfather got me into building models. I chose cars, he chose trains. I learned quickly that it was pretty boring but that's the point – it forces you to use your hands, read ridiculously difficult step-by-step instructions (not always in your native language), and become extremely creative. (Just keep your cat out of the glue.)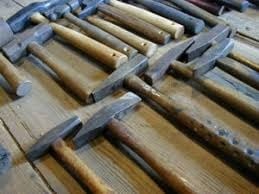 5. Build a bird house: A little easier that tip #4, plus you can use a saw and a hammer! (No cats allowed.)
6. Start scrapbooking: There is something about setting aside the troubles of the day and losing yourself in the pictures you are working with. People use scrapbooking to express their feelings and as a method of personal art journaling. As you work with your hands, and express yourself through creativity, you give yourself a time-out from life's stressors. (Put your cat on your lap and pick out your favorite pictures!)
7. Read a book: Reading can relax your body by lowering your heart rate and easing the tension in your muscles. A 2009 study at the University of Sussex found that reading can reduce stress by up to 68%! (I imagine that your stress would just completely melt away if your cat is snuggling with you while you read!)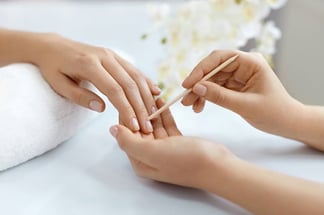 8. Give yourself a manicure: Yes, dudes can do this too! Grooming is a form of self-care. Studies have shown that painting your nails can help to alleviate stress, boost your mood and give you confidence! (For the record, cats don't like their nails painted.)
9. Cook a new recipe: Cooking is relaxing because it encourages creativity. It's a sensory experience with aroma, taste, touch, visual delight and even sizzling sound. (Unless your cat is hungry, of course, then you have to stop cooking for a moment and feed her.)
10. Write a letter to someone you love: Writing letter is a lost art. As you write with your pen on paper, you can be your authentic self.