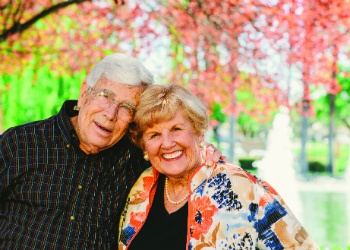 Senior living communities today offer maintenance-free homes, cottages, and apartments that allow you to retain your independence and privacy while also gaining services and amenities that promote wellness, relaxation, and fun.
But how do you find the right senior living home for you?
Begin by touring a few communities that interest you.
Get a firsthand look and feel for the homes, services, and culture of each community. Use the following 15 questions to help you narrow down your choices as you tour.
15 Questions When Touring An Independent Living Community
How many homes/apartments are there?

How many homes are available at this time?

Is there a waiting list? If so, how long may it take to be accepted?

Are there different floor plans available and options to choose from?

Could I envision myself living in one of these homes?

Are the homes equipped with modern conveniences (e.g., laundry, dishwasher), full kitchens, and individual thermostats?

Do the homes have outdoor living space that I can enjoy?

Is there ample light? Are rooms/homes equipped with sprinkler systems and emergency exits?

Are layouts in all types of housing wheelchair- and walker-friendly if ever needed in the future?

Is each home equipped with grab bars, non-slip floors, and other safety features?

Can rooms be painted? Are there decorating rules?

How is security addressed around the homes and within the community?

Are houses set up for cable and telephone service? Are these utilities included in the monthly fee or paid separately per unit/house?

Is parking available to homeowners? Is additional parking convenient for visitors?

Are pets allowed?
Most importantly, find the community that fits you and allows you to enjoy what retirement is truly about—a celebration, a reward for all those years of hard work, and a time to indulge in all the things you love to do.