Help us fight Alzheimer's disease at the annual Walk to End Alzheimer's on Saturday, September 29, 2018, at Raley Field in West Sacramento, California.
Alzheimer's disease is the 6th leading cause of death in America and one of the few diseases without a cure or survivorship. It's the only cause of death in the top 10 in America that cannot be prevented, cured or slowed. These staggering statistics reiterate why organizations like the Alzheimer's Association need our help.
Unfortunately, one out of every three seniors will die from Alzheimer's or a related dementia. Care, support and research are the cornerstones of the Alzheimer's Association, and Eskaton has once again committed to supporting this mission by becoming a sponsor. Eskaton's commitment to serving the older adult population with housing, health care and supportive services extends beyond those utilizing Eskaton services or living within one of our residential communities.
The Walk to End Alzheimer's sponsorship is Eskaton's way of giving back and directly impacting our local community. We band together with a fellow nonprofit, the Alzheimer's Association, to raise funds and awareness of this devastating disease. Eskaton residents, staff, friends and supporters will gather at Raley Field, select the flower that impacts them the most and walk the 1-mile or 3-mile track in support of those we serve.
A blue flower represents those living with the disease. A yellow flower is for those supporting or caring for someone with the disease. A purple flower is for those who have lost someone to the disease. And an orange flower is for those who support the cause. The mission of the Walk to End Alzheimer's event is to do just that, end Alzheimer's and get closer to raising our white flower for the first survivor at future walks.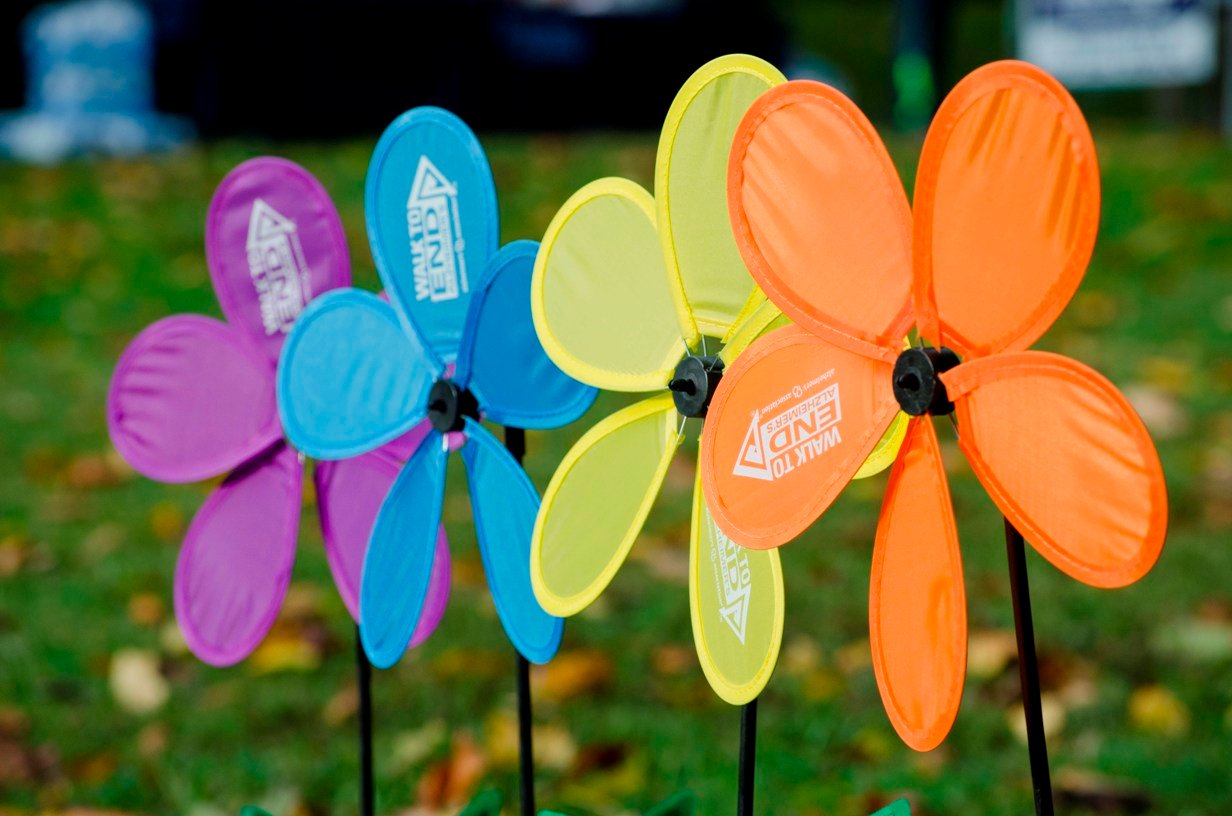 Join an Eskaton team and walk with us on September 29th and raise your flower to support those currently living with and caring for some with Alzheimer's disease. When you participate in the walk, your fundraising dollars fuel the mission. Your presence helps spread awareness in your community and bring this disease out of the shadows.
The Alzheimer's Association provides free, easy-to-use online tools and staff support to help reach your fundraising goal, weather your goal is $100 or $1000. Registration is free and $100 in fundraising money gets you a t-shirt on the day of the walk.
Click here to join an Eskaton team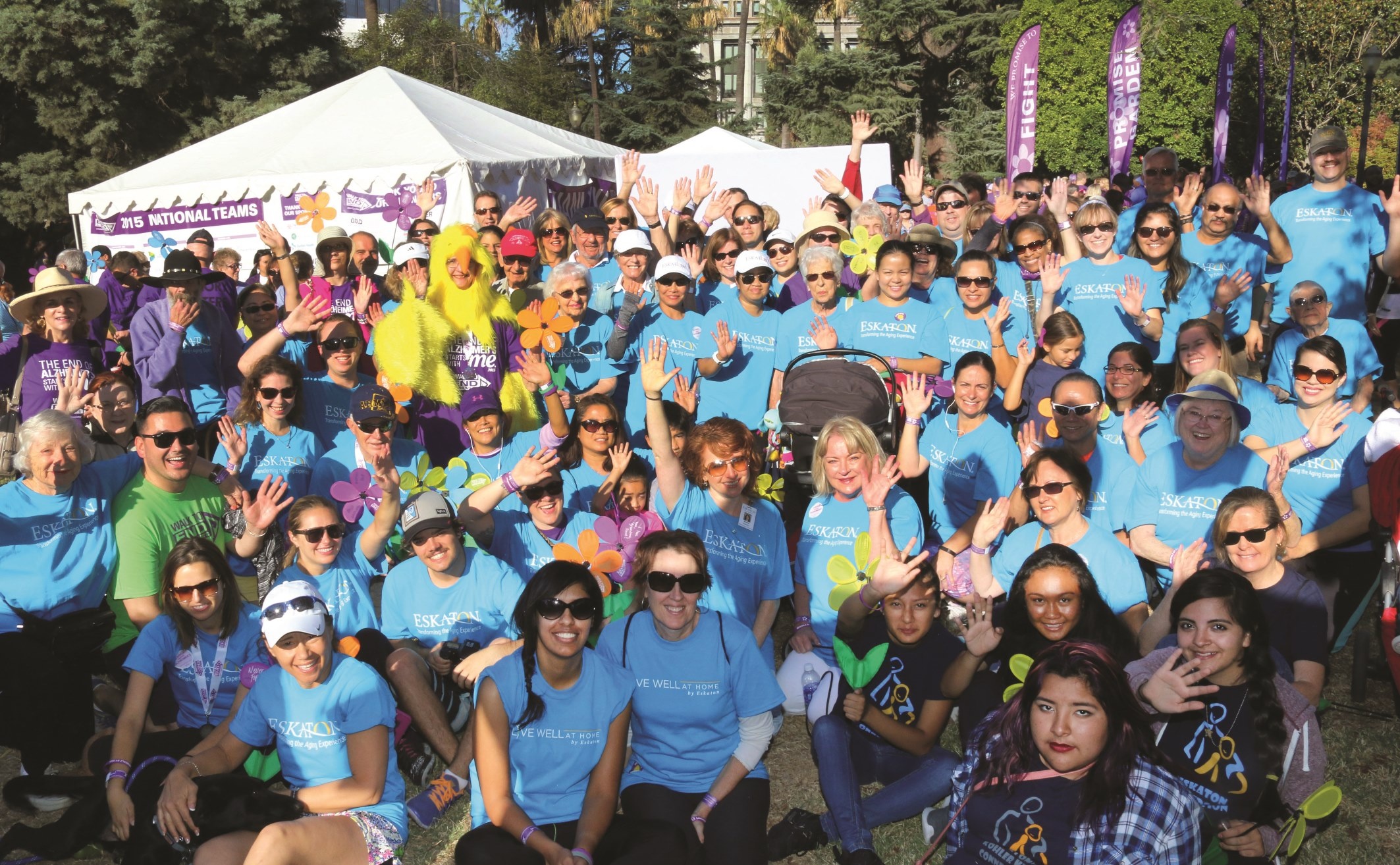 2017 Eskaton Team at California State Capitol in Sacramento
To learn more about the Walk to End Alzheimer's please visit www.alz.org/walk
About the Alzheimer's Association
The Alzheimer's Association is the leading voluntary health organization in Alzheimer's care, support and research. Our mission is to eliminate Alzheimer's disease through the advancement of research; to provide and enhance care and support for all affected; and to reduce the risk of dementia through the promotion of brain health.