As you grow older, you begin to reevaluate your life. Have you ever wondered if it's time to downsize? How do you know when you should do this? There are ways to tell if it's time to downsize if you're approaching retirement age.
1. The Maintenance Overwhelms You
Keeping a well-groomed and maintained home takes a lot of work. When you get older, it can overwhelm you and leave you feeling exhausted. Things like the yard work, fixing broken roof shingles, and other exterior jobs might not be doable for you anymore. Then you end up having to shell out money or bother a family member to have it done. Living alone begins to look bleak. When you have reached this mindset, it's time to downsize.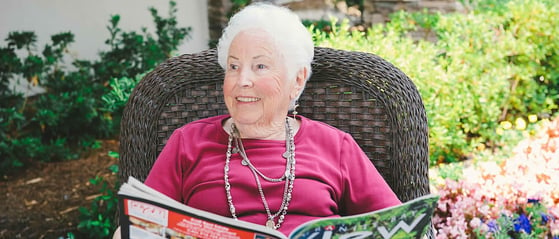 2. You Can't Find Your Things Easily
If you are beginning to notice that it takes you awhile to find stuff around your home, it's not necessarily a sign of dementia, but rather, you have too much stuff. In fact, According to data taken from Ikea, each day Americans use up on average around 55 minutes looking for stuff they can't find. When you downsize, it forces you to prioritize what is important to you so you can lighten your load.
3. Retirement
One of the most common reasons for older adults to downsize is retirement. As they approach retirement, many people want to decrease their annual expenses and stretch out their savings a bit. A smaller home or moving into an active retirement community can cut down things like insurance, mortgage, and tax payments.
4. You Have Trouble Getting Around
Mobility can be an issue as you age. If you struggle to get up and down your staircase or moving around your home, you might want to consider a smaller one-level property or moving into a retirement community.
5. You're Lonely
Another big reason why older adults downsize is loneliness. The kids have moved away and now there is only you. If you crave companionship, downsizing your living arrangements and moving into a retirement community might be a good idea. Sure, you can buy a smaller place that will give you privacy and freedom, but it won't improve your social life.
You will be surprised, downsizing will be one of the best decisions you make. Call Eskaton or visit www.eskaton.org to learn about all the options we have to offer. From independent living with services to assisted living and memory care, we can enhance your life and the lives of those you love.