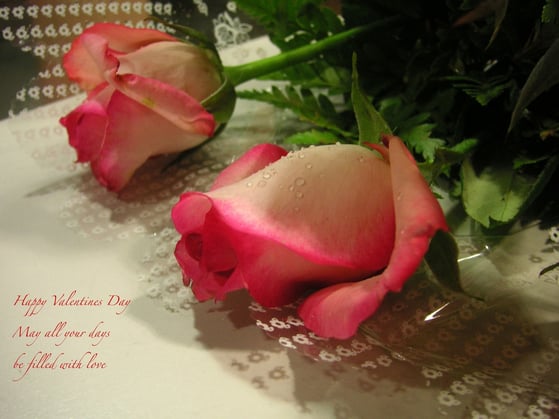 Do you recall Dad bringing Mom flowers on Valentine's Day? Or Mom baking Dad his favorite cookies?
Whether these expressions of love occurred on Valentine's Day or some other day, they are more than just memories. They are a reflection of the love you witnessed and learned from as a child. Continue celebrating that love.
Make Valentine's Day an important time for you and your children to express your love for your parent, their grandparent. It doesn't need to be an expensive, fancy gift. Check out these 6 Valentine's Day ideas that are filled with more love than money can buy.
6 Valentine Ideas for Your Aging Parent
Make a homemade gift. Don't underestimate how much parents often love a homemade, creative gift from their children - at any age.
Ask them to tell you a love story from their past. Telling a story about their favorite Valentine's Day, a first love, a first date, or a first kiss can be fun for both you and your parent.
Have the grandchildren make a special gift. Search Pinterest for some great ideas using their school pictures, handprints or their own drawings.
Bring flowers or a box of chocolates. Use flowers, candy, a cake or their favorite special treat as a way to show them you want to celebrate your love for them.
Make a special connection from afar. For those living at a distance, make a video or arrange an online video session on Valentine's Day, so they can hear and see you and their grandchildren.
Tell them you love them. There's nothing better than hearing those three magical words.
Are you looking for additional care assistance for your parent? At Eskaton, our diverse spectrum of services is what sets us apart. Our communities feature everything from independent living to assisted living to skilled nursing and rehabilitation. Remain in your own home as long as possible with our Home Support Services. For more information on Eskaton, contact us at 888-684-6554.