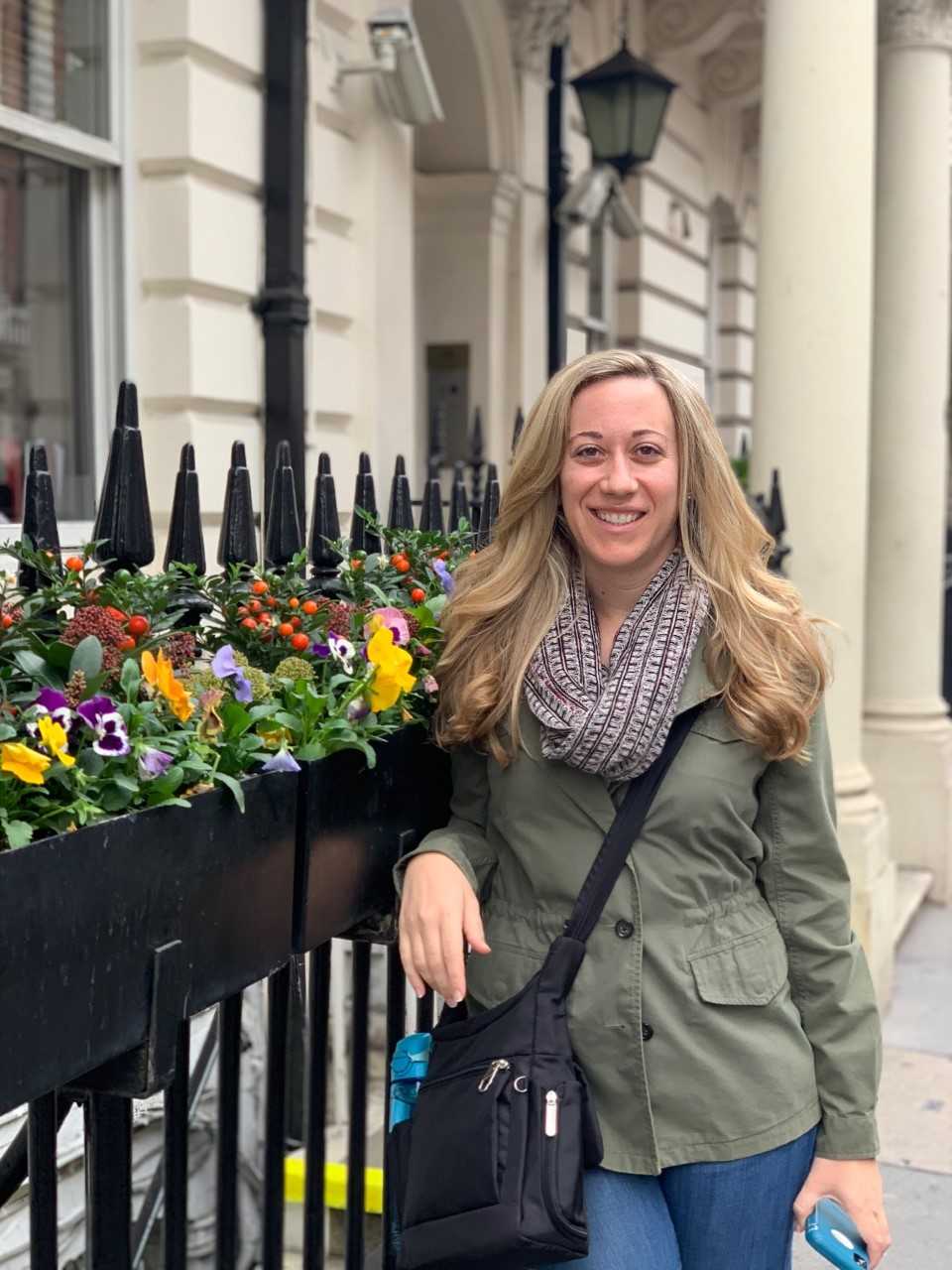 Jennifer Rubin is a guest blogger and the Injury Prevention Program Lead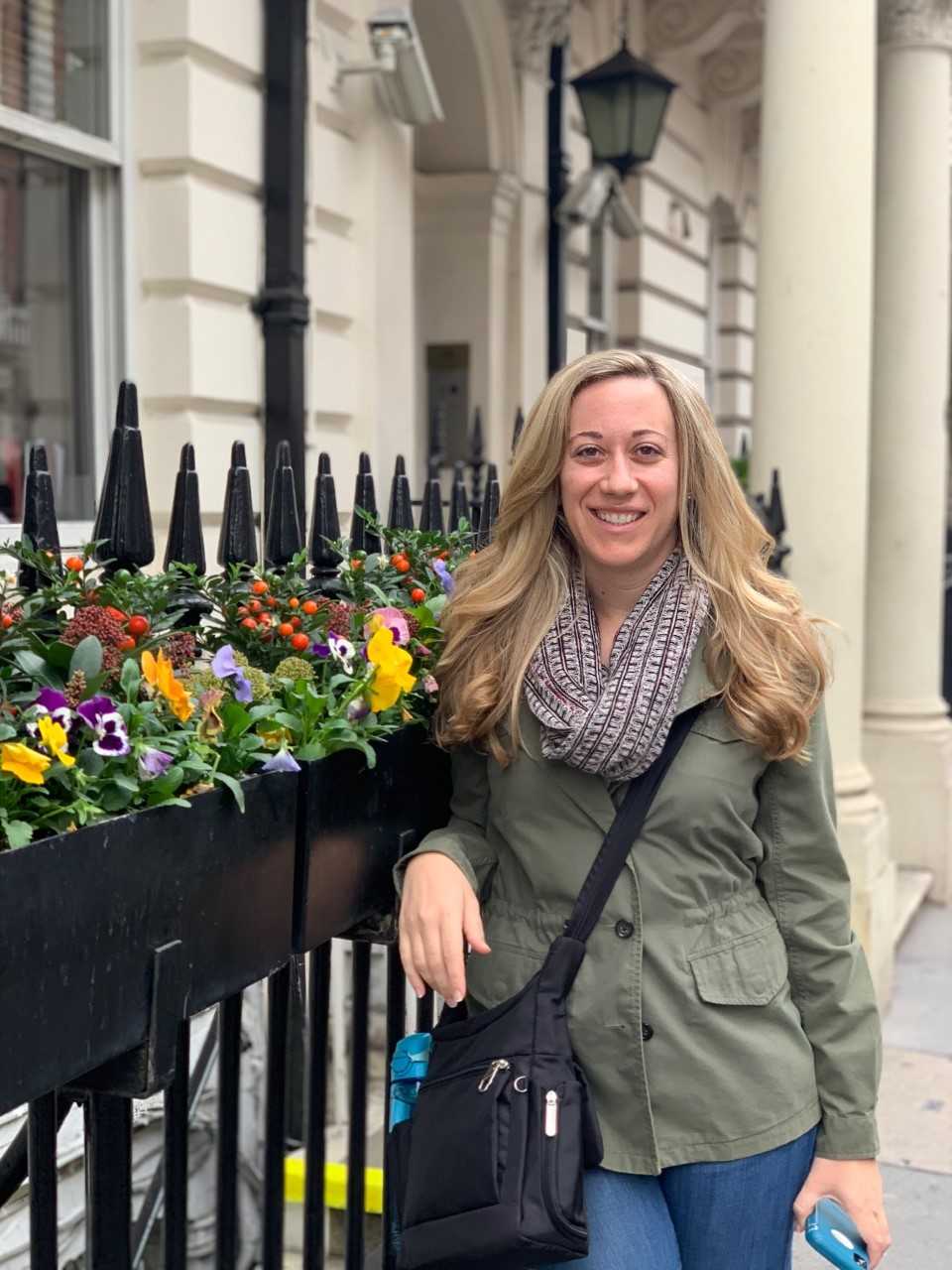 and A Matter of Balance Master Trainer at Dignity Health Mercy San Juan Medical Center, a Level II Adult Trauma Center in Carmichael, CA.
"Hi Mom, are you ready to do our exercises?"
You'll hear me make this call at 4:30 p.m. each day. My name is Jennifer Rubin,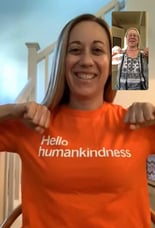 and I work at Dignity Health Mercy San Juan Medical Center. One of the best parts of my job is leading A Matter of Balance classes, a fall prevention program for older adults. My mother Rita is a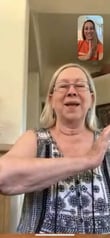 retired nurse, and a dedicated water aerobics attendee. When stay-at-home orders were put in place due to COVID-19, these classes at her local pool were canceled. I worried that being asked to stay inside would make it tempting for both of us to sit all day, and that inactivity could increase our risk of a fall-related injury, so we decided to do mild exercises together via FaceTime video chat every afternoon. While we don't always get started right at 4:30 (due to work or Mom and Dad finishing a good movie), we have exercised almost every day since March! We are just one of many families that are finding creative ways to stay active, and prevent falls during this time.
Falls affect us all—whether personally or through someone we love or care about. Every 11 seconds, an older adult is seen in an emergency department for a fall-related injury in the U.S. Fortunately, there are simple steps you can take to help prevent falls Let's review three ways to reduce your risk of falling, and how to adapt these ideas to our current situation.
1. Talk to Your Doctor
Talk openly with your loved ones and your healthcare provider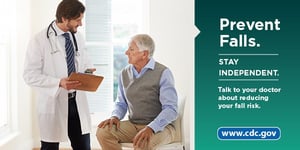 about fall risk and prevention. Tell a healthcare provider right away if you or your loved one has fallen, if they are worried about falling, or seem unsteady. Keep an updated list of your medications. As you get older, the way medicines work in your body can change. Some medications (or a combination of medications) can make you sleepy or dizzy and cause you to fall. Many healthcare providers are now offering tele-health appointments via video visits and phone consultations. A video chat or phone call can be a great way to check in with your provider about fall risk. You can share what you have experienced, and request resources such as a medication review with a pharmacist.

2. Keep Moving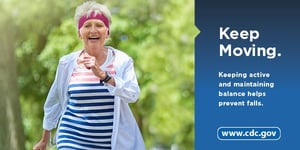 Lack of exercise leads to muscle weakness and increases your chances of falling. The good news is that exercise class providers are getting creative, and taking their classes online. Senior centers, recreation and park districts, and even the Sacramento Ballet are all offering online exercise classes for older adults. If an online class is not for you, a walk in one of our beautiful local parks may be a great option. You can take a walk for exercise as long you practice proper social distancing (staying at least six feet away from people not in your immediate household). This time of year, it is best to walk early in the morning to beat the heat. Be sure to bring your mask along in case you encounter other people on your walk. Activities that improve balance and strengthen legs can prevent falls, while exercise and movement can also help you and your loved ones feel better and more confident. Check with your healthcare provider about the best type of exercise program for you.

3. Remove Clutter
Keep things you can trip over (like papers, books, clothes, and shoes) away from heavy traffic areas of your home, such as hallways and common areas. Remove any objects off of the stairs, and pick up things that are on the floor. A hot summer day is a great time to stay inside and conduct a home safety check. So clear out the clutter and get a donation box ready to drop off when donation centers reopen!
Many falls can be prevented. By making a few small changes, you can significantly lower your chance of falling. I hope we have inspired you to get moving, and to talk with your family about exercise and fall risk. You can make it a safer summer in Sacramento!