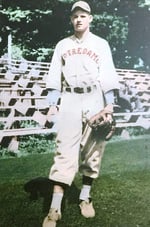 Tom Simpson, 91, was known as "Duke" during his baseball career. He started playing sports as a child. He even played ball in the Army.
While studying at Notre Dame, he found a career path as a pitcher. Tom went on to play in the minor leagues with several teams including the LA Angeles before hitting the major league in 1953 as the pitcher for the Chicago Cubs. One of his fondest memories is pitching a no hitter while on the Buffalo Bisons, July 22, 1951, in Buffalo, NY.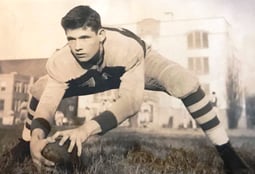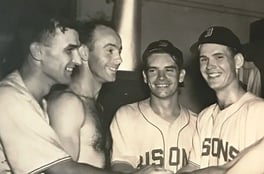 Tom played football in high school in Columbus, OH. Tom (far right) played for the minor league Bisons when he pitched a no hitter in 1951.
Tom was born in Columbus, Ohio. While on the road with the Goldsboro Gold Bugs, he met his wife Gloria, a southern bell from North Carolina. She was a score keeper and they met during a game. They were married in 1949 and 69 years later they are together living at Eskaton Lodge Gold River.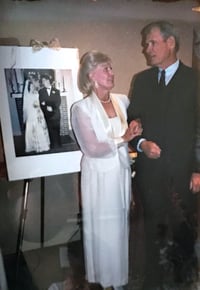 They enjoy their four children, grandchildren and great grandchildren who visit often. The entire family are baseball fans. "We always had season tickets," said his daughter Terri. He'd often take his children to Dodger games. Nowadays the grandkids and great grandkids continue the tradition of playing ball as a school sport, and attending minor and major league games.