Everyone loves competition with a purpose. The Sacramento Aging2.0 Startup Search event on June 30th was no exception. As one of 40 innovation events around the global in June 2016, the focus was to discover well-designed products or solutions that focus on improving the way we age. Eskaton and local sponsors SMUD and Care Innovations share a common interest in bringing innovation to the aging space. Emcee Lola Rain, Eskaton's director of digital media, eloquently set the stage for the event by stating we are all investors in aging. "We are invested personally in our own aging, the aging of our society, and in the economic future of innovation," said Rain.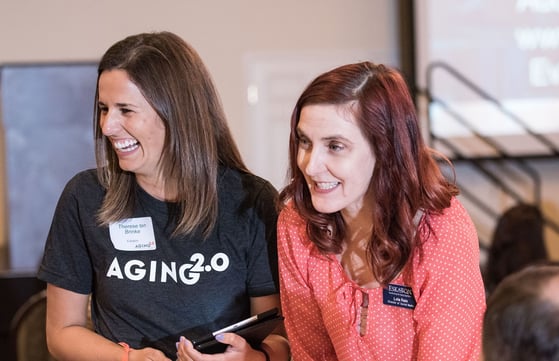 Click here to read about the startups that pitched at the 2016 Global Startup Search in Sacramento.
The mission of Aging2.0 is to accelerate innovation around the globe within the aging industry. Seven start-ups from across California were selected to pitch, out of dozens of applicants. Start-ups apply for a chance to compete in a final showcase in San Francisco on October 13, 2016. The real attraction to the event for many startups was the opportunity to network with their target audience -- the elders.
Eskaton, a nonprofit provider of aging services in Northern California, focuses on connecting startups early in their development with their target consumer. Half of the event's audience were residents of Eskaton Village Carmichael. Vocal and articulate voices echoed common themes from the audience: practicality, usability, delivery and originality.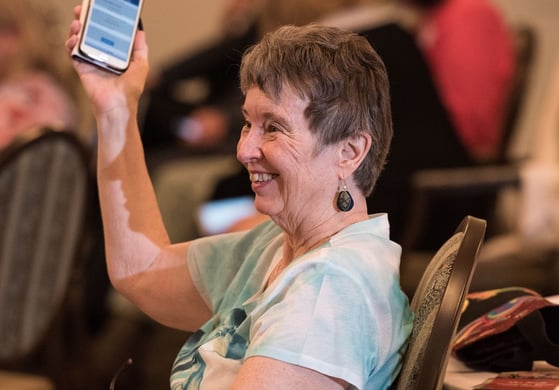 The panel of local, expert judges selected the winner: Stack Labs, a responsive smart sensing light system. Judging criteria was based on quality of idea, pitch, and impact on the industry. The audience pick was also Stack Labs who walked away with a one-year membership to MedStart, an economic development collaborative, and a wire frame developed by Apptology.
All start-ups gained valuable feedback and experience from the event. The community is eager to see momentum drawn to the aging space as a result. And everyone is looking forward to seeing new local startups at next year's event.
Read about the 2017 Global Startup event on April 19 at KVIE in Sacramento.