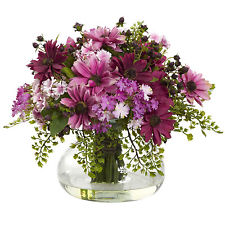 Dear Eskaton Employees,
Thank you for the beautiful bouquet. That was so thoughtful of you!
We want you to know how appreciative we are for my Mom's wonderful care at [Eskaton Village Placerville]. We feel you are all angels on Earth, so loving, caring and professional. From the caregivers, med. techs, receptionist, activities workers, bus driver, business staff, hairdresser and cafeteria help; I don't want to name any names because I don't want any well-deserved people to be left out.
We felt you all tried so hard to make my mom comfortable and to improve her outlook and quality of life.
From the bottom of our hearts,
The children of a resident at Eskaton Village Placerville
For more information about Eskaton Village Placerville, click here.