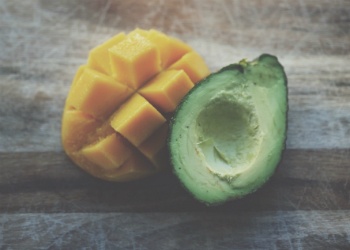 Did you know your heart, at rest, works harder than the leg muscles of a person sprinting? Also, it only takes 16 seconds for the blood to go from your heart to your toes and back to your heart.
That is one hard-working organ!
Since your heart is your hardest working organ, it only makes sense to spend time each day taking care of it. Start by feeding it good, nutritious heart-healthy foods.
Make an effort in February, heart-healthy month, to change your eating habits to incorporate good-for-your-heart foods every day.
12 Heart-Healthy Foods to Add to Your Diet
Fish (salmon, tuna, mackerel, trout) - a great source of omega-3s
Nuts (walnuts, almonds) - provides unsaturated fatty acids and satiety
Berries (blueberries, raspberries, strawberries) - heart-healthy phytonutrients and soluble fiber
Flaxseeds (ground or milled) - a great source of omega-3 fatty acids, fiber and phytoestrogens
Oatmeal - provides beta-glucan, a fiber specifically good for cholesterol
Dark beans (kidney or black beans) - high in fiber, B-vitamins and minerals
Red, yellow and orange veggies (carrots, sweet potatoes, red peppers and acorn squash) - all the carotenoids, fiber and vitamins you need
Spinach - rich in minerals, vitamins, pigments and phytonutrients
Asparagus - a great source of beta-carotene, folate and fiber
Tomatoes - good-for-you lycopene, vitamin C and alpha- and beta-carotene
Dark chocolate (at least 70 percent cocoa) - a great source of flavanols, which help lower your blood pressure and prevent blood clots
Broccoli - high in vitamins C and E, potassium, folate, calcium and fiber
Looking for an active, healthy lifestyle amongst your peers? Check out an Eskaton Independent Living Community.
At Eskaton, you gain a full complement of hospitality-style amenities, such as restaurant-style dining, friendly staff to help with activities of daily living and transportation to shopping and appointments. Some communities also have indoor swimming pools, fitness centers, salons, putting greens and ongoing cultural and recreational activities. For more information or to schedule a tour of one of our Eskaton communities, contact us at 888-684-6554.