The gnomes have come home to Eskaton Lodge Cameron Park.
Not your typical garden-variety, these gnomes just returned from three months of globetrotting with a little help from their friends, as part of the Traveling Gnome Project.
Much like "Flat Stanley," the epic-traveling hero of the children's books fame, 20 gnomes hit the road in late spring, enjoying family vacations, day trips and excursions with volunteer chaperones. During their travels, they reported to their owners back home via mail and social media.
Gnome travelogues were shared at a "Gnome Coming" event on August 25 in Cameron Park, where residents were paired with community volunteers who photographed the little guys as they explored the Statue of Liberty, wine tasting in Clarksburg and even a ride along with the Lodi Police Department.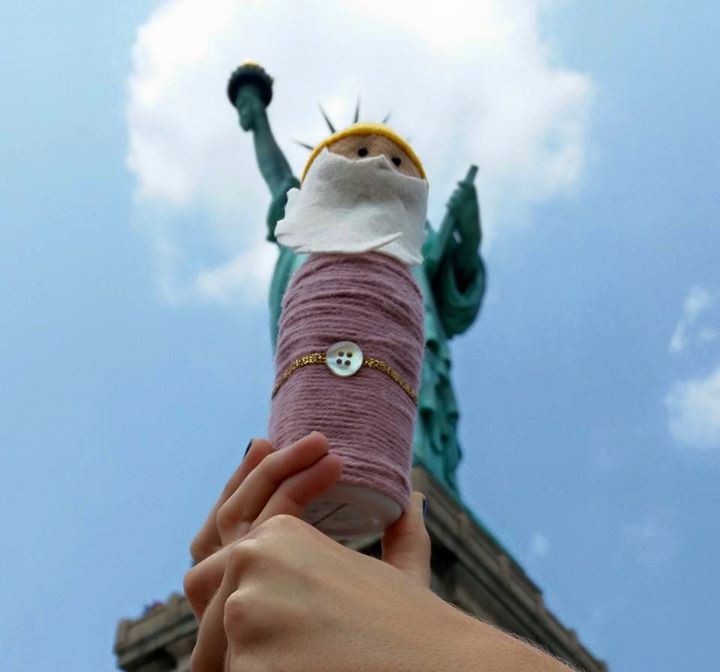 Dr. Lyle Edmison, a retired San Jose State University professor and Eskaton resident, sent his gnome out traveling with Sac State professor Dr. Jamie Hoffman, who teaches recreation therapy. Among their destinations over the summer? They went to Honduras and Tahiti to work with adults and children with physical and intellectual disabilities.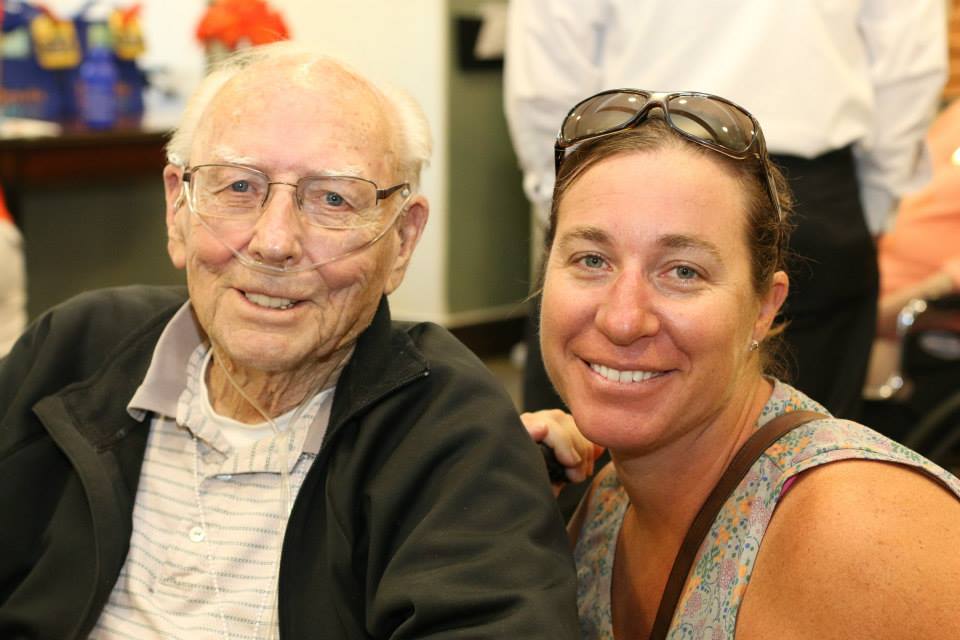 Five Golden Gnome awards were given to the furthest destination, the most U.S. cities visited, the most active locally, the farthest traveled with resident, and the people's choice for best named ("Gnome Holds Bard"). The winner of "farthest traveled with resident" was given to Winton Williamson, who visited Juneau, Alaska, with his son. This marks the final U.S. city Williamson needed to reach all 50 state capitals.
The traveling gnomes brought back more than memories. The gnomes provided motivation for new friendships between Eskaton residents and volunteers that are likely to continue beyond the scope of the project.
Aside from the fun, social engagement is the primary "takeaway" of the Traveling Gnome Project. Studies have shown that maintaining social ties is vital to continued physical and mental health. Reducing social isolation is a contributing factor to longevity and well-being.
"Staying socially engaged as you age adds life expectancy," says Eskaton's Dr. Teri Tift. "It's one of the top benefits of living in assisted living and the main reason why many residents say they wish they had made the move sooner."
Volunteer coordinator Darlene Cullivan is always looking for more ways to connect residents and future friends. She can be reached at darlene.cullivan@eskaton.org, or by calling 916-334-0810. See the complete travelogues on the Eskaton Traveling Gnome Project Facebook page at: www.facebook.com/eskatongnomeproject
Watch this video to learn to make your own gnome.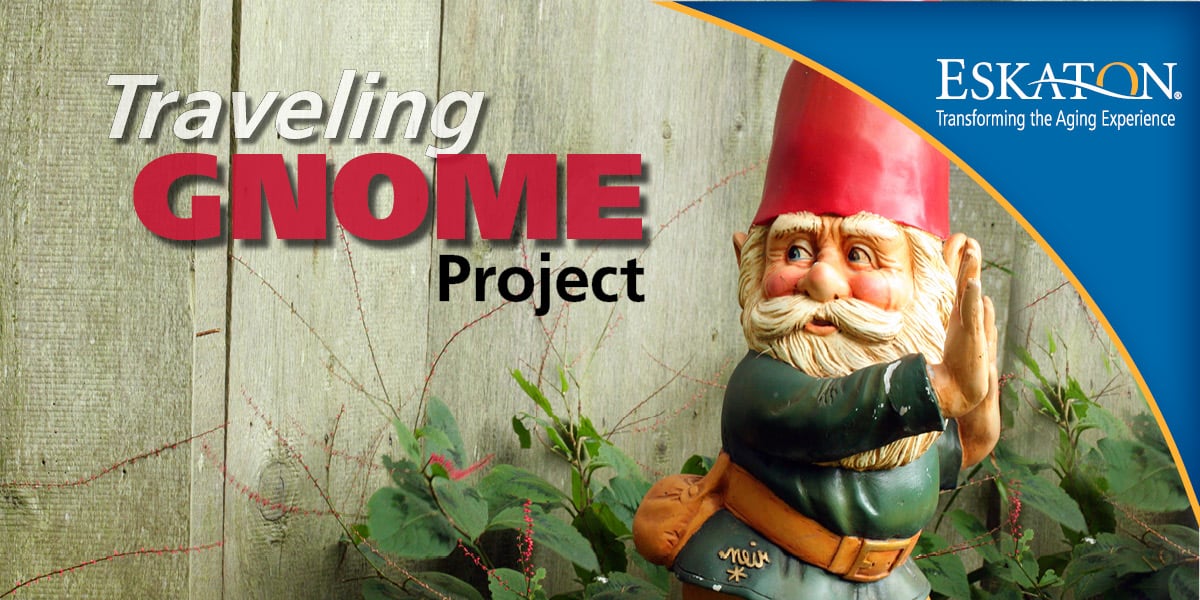 Click here to check out all the photos on Facebook.
Special thank you goes to Nha Nguyen from Good Day Sacramento for adopting and gnome and getting the word out about the project.