Car lovers come in all ages. Eighty-eight year old Alice has a love for cars. She's owned seven or eight since her early 20s. When she turned 80, she decided it was time to retire the keys. "It was the hardest decision I ever made. But you have to understand, it's about the safety of other people."
Alice remembers her first car, a 1936 Ford sedan, four doors, tan with a red stripe. She bought it in the 1940s at a dealership in Roseville, California. "I was so enthusiastic. Cars were my thing. My eyes lit up when I saw it." She owned it for a few years. "I had an accident. It broke my heart," said Alice. It was the only accident she ever had in all her years of driving. A truck turned in front of her. "I was really shaken up, but not hurt."
Next she had an old Studebaker which she painted blue using powder puffs. "It was the stupidest thing I ever did. It looked terrible. I never tried that again." Then there was the 1937 Packard with stick shift. Trying to stop on hills was tough for her. When she went to buy a 1952 black Chevy 4-door the sales person told her about the Power Glide auto transmission and how she would never drive a stick again. "I lived to drive. I taught my sister how to drive," said Alice proudly. She has so many fond memories of her sister who passed away many years ago.
Alice lived in the same house on Natomas Street in old Folsom for most of her life. She graduated Folsom High in 1944 and lived there nearly 50 years until her father passed at age 95. Alice has longevity in her genes. Seventeen years ago she decided it was time to move into senior housing. "I never heard of Eskaton. I gave my application and two months later they called and asked if I wanted to move in."
Alice has a lovely view with morning sunshine from her apartment at Eskaton Jefferson Manor in South Sacramento. "I never used to talk to people very much," said Alice. "Everyone is so friendly it's a great place to live. God put me here for a reason; it improved my life."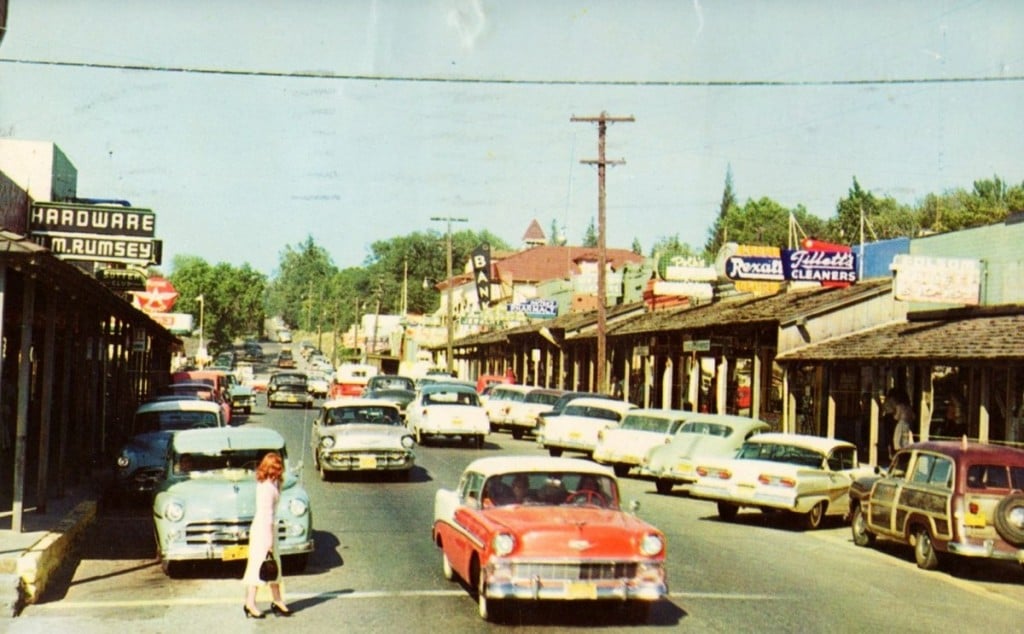 Fact: Alice remembers when Sutter Street Grill in old Folsom used to be Kip and Higgins, a grocery shop.
Fact: Alice worked a total of 41 years, five of which was at Hoxsie Ford on Sutter Street in Folsom. She also worked at the Chevy dealer on Sutter Street for a few years and Libby
Fact: Alice traveled many places by car with her sister. They took all their vacations together and neither ever married. They visited Oklahoma, Washington, Oregon, Nevada, Arizona, the Grand Canyon and many places around California, the Red Woods being one of her favorite places.