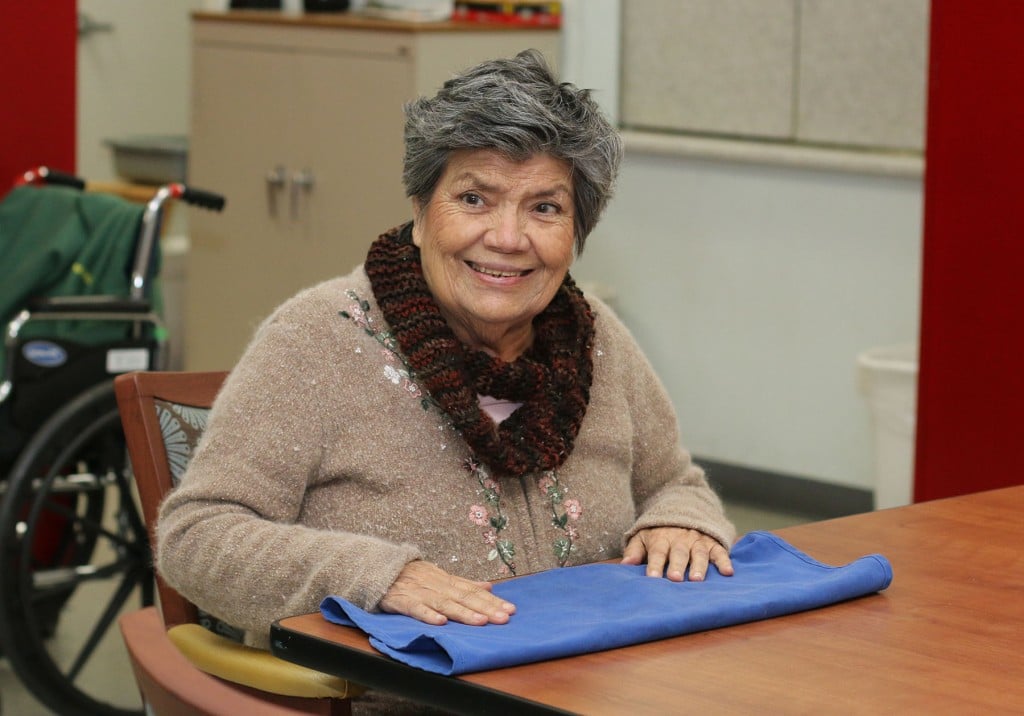 "Eskaton has helped our mother keep her dignity through every stage of her illness . . . the staff at Eskaton has been caring, compassionate and understanding during this difficult time . . . Eskaton has truly been a lifesaver for us and we will be forever grateful," wrote Angelina, Blanca's daughter.
Blanca, who will celebrate her 80th birthday on Christmas Day, needs 24-hour protective supervision. When they married more than 50 years ago, Blanca's husband promised to take care of her for the rest of her life. It is a promise he honors to this day.
Blanca is doing well at Eskaton Adult Day Health Center (ADHC) Carmichael. She has friends and likes to help with tasks such as folding clothes. Affording five days attendance to ADHC is a challenge. Luckily, with the help of many donors, Eskaton Foundation began offering an Adult Day Health Scholarship Program to help people like Blanca who cannot afford additional days of care. Blanca's application was approved.
When Daisy Absalon, Eskaton Adult Day Health Center Carmichael Executive Director, asked Blanca's husband how he would feel if Blanca could come five days per week, he replied, "You are angels."
Blanca's family appreciates the help. Angelina recently wrote, "I would like to share that Eskaton has been a blessing to our family. It has given our family peace of mind, knowing that mom is being taken care of."
On #GivingTuesday, Eskaton Foundation's goal is to donate 80 days of care to seniors with disabilities and multiple needs who cannot afford additional days of care. Mark your calendar for December 1, the Tuesday after Thanksgiving.
Click here to join our online event.
Click here to make an online donation.