Sitting down to write a book is a daunting task. I tried once, but gave up after a few hours when I got stuck on page three. When I met 93-year-old LaVonne Amaral, I was in awe when she told me about her autobiography: What a Wonderful Life. It's a three part series of ancestry as well as life raising her family in Nevada County.
As you age, the urge to write down memories becomes greater. It's the feeling of wanting to leave a legacy to the world and not be forgotten. As Lavonne approached her 80s, her husband's health wasn't what is used to be, so she took on the task of writing down all their memories. She and her husband documented both their families' heritage. They captured an abundance of meaningful stories. She completed her first draft in 2006, seven years after she first began. The editing process took another six years.
In the book she talks about moving out west, living a frugal life before marrying and building a successful business alongside her husband. Their success enabled them to build a beautiful home, entertain many folks and host Music in the Mountains. And they traveled to faraway places like the North Pole and Moscow.
After being married for 64 years, Frank said before he passed, "You are a great writer Lavonne, don't let anyone change the way you say it." Frank's memory is forever captured in these books thanks to Lavonne's perseverance to get it done.
Eskaton has had the privilege to serve LaVonne and her family for the last two years. Our staff is like her extended family. Michele Ozanich, director of resident services (pictured), said it best: "Despite her and her husband's rags to riches story, she remains one of the most humble and generous people I have ever met." We love our residents and every single life story they choose to share with us.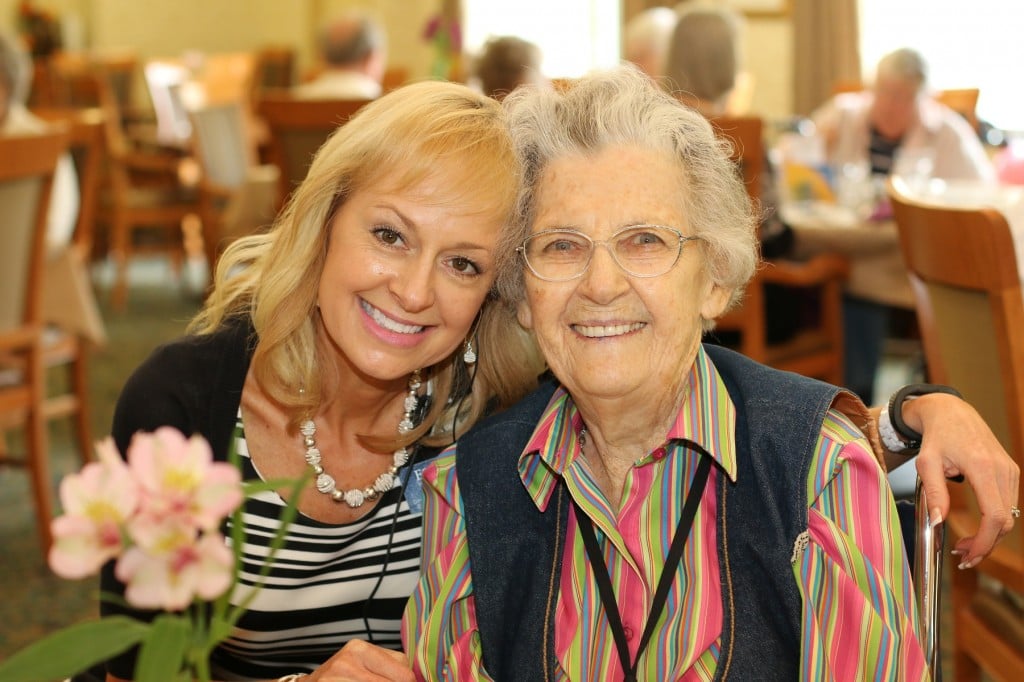 If you are contemplating writing your life and family's story to pass down generation after generation, here are a few tips:
Understand the difference between an autobiography and a memoir. An autobiography is an account of one's own life, usually from birth. A memoir is a selection of memories.
Write a timeline; pick a starting point and ending point. Here is a secret: You don't have to begin at birth.
Identify your main characters. Make sure to include good guys and bad guys. Every engaging story has conflict. (man vs. man, man vs. nature, man vs. self)
Use only the best stories. Boring stories will bore your reader; too many stories and you risk your reader losing interest and never getting to the end.
Be authentic. Write from the heart, and don't hide your personality. Let it shine!
If you need help, and you will, find an editor. It will be the best decision you make to get it done.
You can purchase What a Wonderful Life volumes 1, 2 and 3 at Amazon.com.