Parkview residents Pat and Lloyd recently had a thrill of a lifetime thanks to Castlewood Country Club in Pleasanton who donated two rounds of golf. Pat, 85 years old, is a retired bank president and mortgage broker from Napa who spent time in the Navy. Eighty-nine year old Lloyd served in the Air Force during World War II and later became a longshoreman at the Port of Oakland. While these two gentlemen share the love of golf, they have something more unique in common: They both live with memory loss due to Alzheimer's disease.
Alzheimer's first affects the short term memory, but long standing memories, such as years of playing golf, can stick with a person diagnosed with this form of dementia. In memory care at The Parkview, engagement stations are available to help stimulate the minds of residents. Living with Alzheimer's can be very unsettling, but with the proper care and lots of patience, a person can thrive for many years.
There is no cure to Alzheimer's disease. It affects nearly 600,000 Californians and 5.3 million Americans. And the disease is a growing epidemic. The number of people living with Alzheimer's will more than double in the next few decades; and a person can expect to live with Alzheimer's for 10 years or more after diagnosis.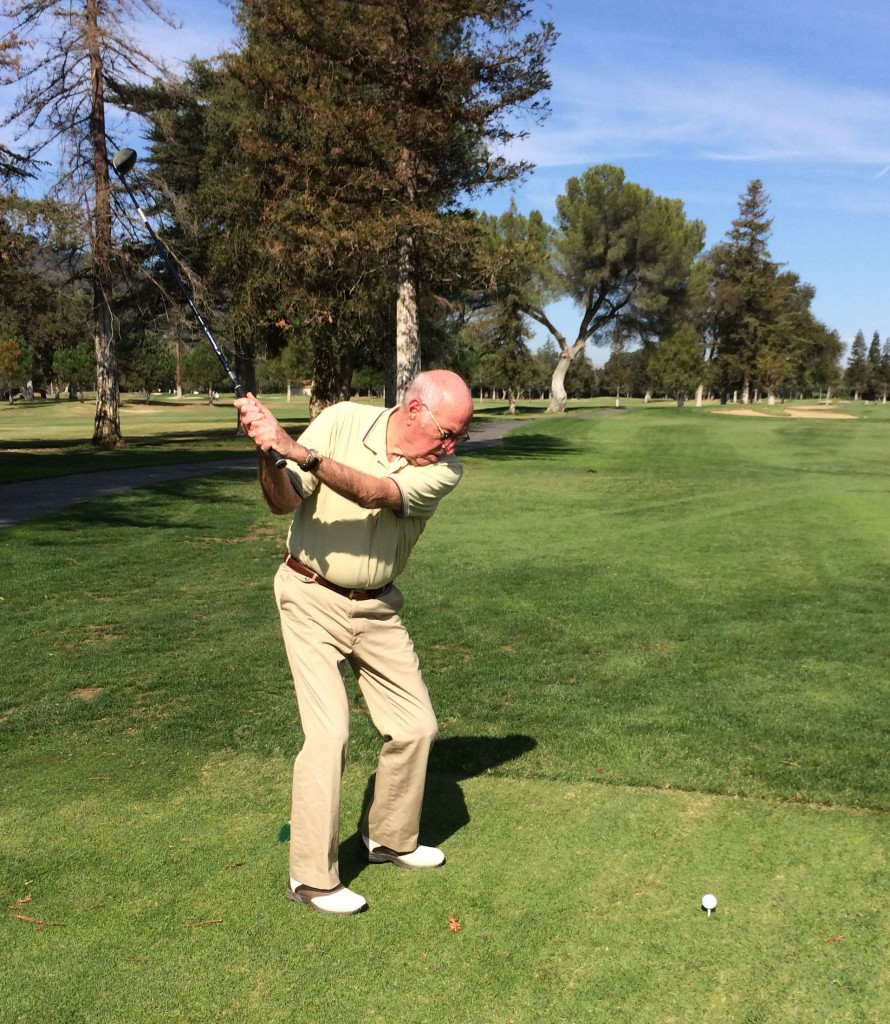 The Alzheimer's Association is fighting hard to put an end to the disease. It takes funding for research. It takes educating the public and legislators. Currently heart disease research is one of the most funded in the US. While heart disease is the number one killer of Americans, Alzheimer's is the only disease in the top 10 causes of death that cannot be slowed or prevented. Dementia will cost the nation $226 billion dollars this year.
People who have personal experience with Alzheimer's are standing together. On September 19, the San Francisco Walk to End Alzheimer's raised a million dollars. The San Jose Walk to End Alzheimer's on October 10 also raised a million dollars. "Our fundraising goal is 5 million this year," said Michelle Johnston, regional director of The Alzheimer's Association, Northern California and Northern Nevada Chapter. "We have 17 walks in our chapter."
This money helps fund research. It goes to providing care and support services for those people living in the chapter's region. The Alzheimer's Association research grant program is international but 65% of the funds stay within the chapter's region and the other 35% are distributed for activities such as their international research grants program, awareness campaigns, new program development, the website (alz.org) and after hours staffing for the helpline (800-272-3900). "People can call 24 hours a day, 7 days a week," says Johnston. "A caregiver can call at 2 'o'clock in the morning and ask 'What do I do next?' and a staff member will be there to help them." Learn more at: www.alz.org/facts
To learn more about The Parkview memory care program called Dawn of a New Day, visit www.eskaton.org/parkview or call 925-461-3042.