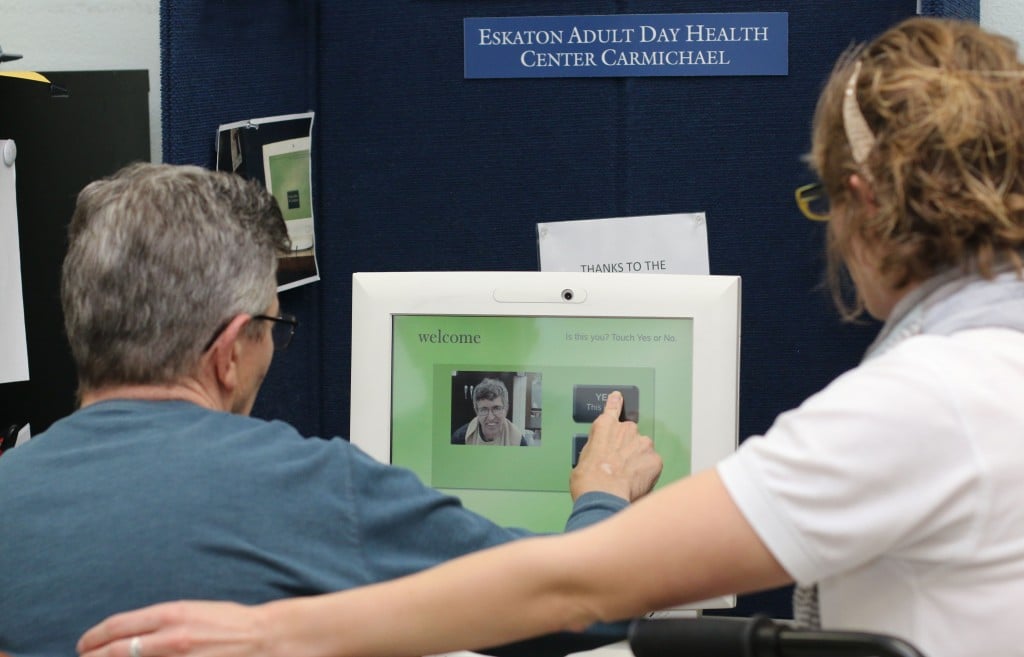 "To attend Eskaton Adult Day Health Center in Carmichael, we drive 30 minutes each way 3 times a week and the program is well worth every mile and every minute spent in the car. My husband has been diagnosed of his illness 14 years ago. I am gratified to see the huge smile he has every time he enters the door of the center. He is immediately welcomed by name and surrounded by staff. The "team" who cares so lovingly for him includes a director, social workers, registered nurses, physical & occupational therapists, activity directors, and many other care-givers and volunteers. They routinely review my husband's abilities and individualize his care accordingly, helping him reach his fullest potential for each stage of the disease process. I am always included in his care and have appreciated so much their insights and guidance on how to work with him outside the center.
Our family feels so fortunate to have found this program and even though my husband had to be moved from our home to a Board and Care facility, I continue to take him 3 times a week, knowing how much he looks forward to "Eskaton" days and knowing how much he loves the staff, the food, and the fun. The total experience gives me a sense of peace and joy in these hard times." – Ron's wife
Through its unique Adult Day Health Scholarship Program, #EskatonFoundation is helping Ron's friends who cannot afford all the days of care they need.
#80days4seniors
Click here to join our online event.
Make an online donation at www.eskaton.org/GivingTuesday