#EskatonFoundation is helping vulnerable seniors like Roy who cannot afford all the care they need through its Adult Day Health Scholarship Program. You too can help by joining our #GivingTuesday.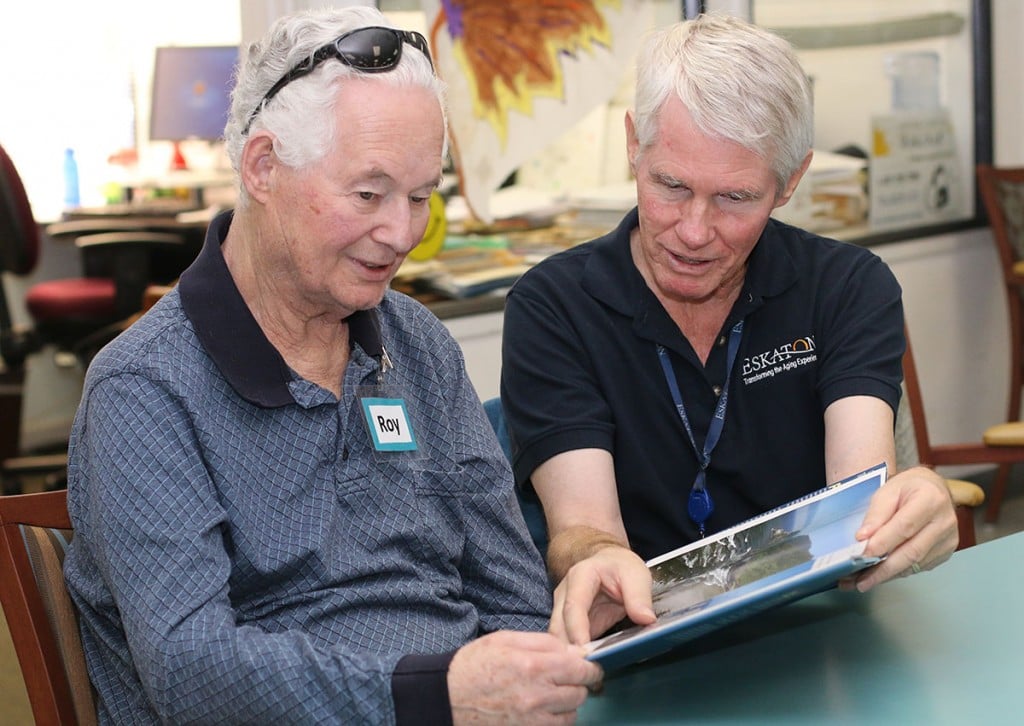 "My father, Roy, has been coming to Eskaton Adult Day Health Center in Carmichael since February of 2015. Before that time, due to his dementia and a stroke he was becoming more isolated, frail and off balance. Due to his condition, I left my job to care for him full time, leading to isolation and loss of social connection on my part as well. It became more difficult to complete daily tasks and errands because he would not or sometimes could not leave the house. We struggled in this way for over a year, both of us tired, frustrated and depressed. Through Del Oro we found out about Eskaton and signed Dad up for the program. With the Foundation's help, he is able to attend the program 3 days a week. It has made a huge difference. Dad is happier, he has friends at the center and is more social and mobile. He has regained his balance through the physical therapy and he gets there and even participates in their talent shows and singing. He looks forward to going, and always knows when it is an "Eskaton Day". It has made a big difference for me as well. I am able to get my daily tasks done, do errands more efficiently, take long walks with the dogs, read a book or spend time with family and friends, which makes the quality of life so much better for all of us! We would like to extend our thanks and appreciation to the staff and volunteers at Eskaton who so patiently answer all of our questions and are a great resource for us. We would like to extend gratitude to the Foundation that has made this all possible."
- Roy's daughter
#80days4seniors
Click here to join our online event.
Make a donation today at www.eskaton.org/GivingTuesday.