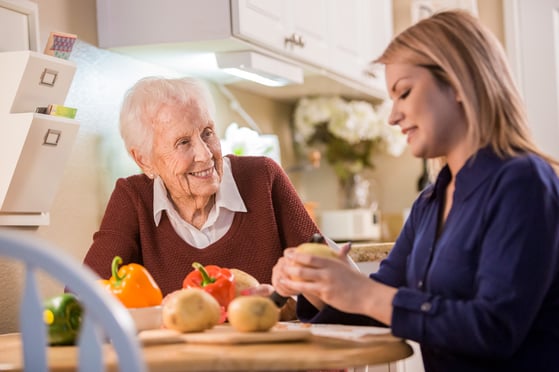 Taking care of an older or ill family member can be enormously rewarding — but it can be physically and emotionally draining as well. That's why it's important for caregivers to seek occasional respite from their responsibilities. Whether it's for a few hours a week to run errands or a few weeks a year to take a much-needed vacation, respite care offers you the chance reduce stress, restore energy and keep your life in balance.
Learn about Eskaton's Short Stay program.
Some things to remember when deciding on respite care:
1. Involve your loved one. When planning for time off from your caregiving duties, make sure to keep your loved one in the loop. Get their input in deciding how much time you will be away — and who will fill in for you when you're gone. Make sure to tell them that they will benefit from you being more relaxed and refreshed. And assure them that they will also reap rewards from socializing with other people.
2. Assess your needs. Make a list of what care will be needed in your absence. Also decide if the respite care provider will need any special skills or training to be able to stay with your parent. If so, understand that your options for respite caregivers may be more limited.
3. Stay organized. Use a calendar to assist you with helpers or check out online tool such as Lotsa Helping Hands to keep track of appointments and send requests to friends and family. Don't forget to include time for yourself and note it on the calendar.
See also: 10 ways to deal with caregiver stress.
You may also like: Develop a respite plan.