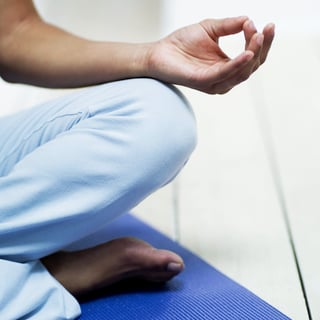 Did you know meditation can boost your immunity?
Studies consistently show that even a semi-regular practice of meditation increases immunity, while lowering blood pressure, cholesterol, and risks of heart disease and stroke.
It doesn't matter whether you practice a religious or secular form of meditation, all forms focus on shutting out the external world and "stilling" the body, says Charles L. Raison, MD, clinical director of the Mind-Body Program at Emory University School of Medicine in Atlanta.
Raison participated in a study where people meditated, and in doing so they found that they improved their physical and emotional responses to stress. Their immune systems were strengthened, and their bodies were less reactive to emotional distress.
Benefits of Meditation:
Boosts antibodies. A recent study confirmed that, after given weekly meditation training for 8 weeks, 48 biotech workers had significantly higher levels of antibodies than the control group. Antibodies are paramount to a healthy immune system.
Melts Stress Away. When you focus through meditation, you release stressful thoughts and remove yourself from the daily pressures and demands.
Increases brain activity. Meditation increases electrical activity in the parts of the brain that control positive emotion, awareness and anxiety. These are also the areas of the brain that act as a command center for your immune system
Increases happiness. When you reduce stress, you increase your happiness and this directly affects your health and overall well-being.
"Meditation and More" is one of the many sessions offered at Eskaton independent living communities. We focus on providing a schedule full of activities and opportunities for the active senior. For more information or to schedule a tour of one of our Eskaton communities, contact us at 888-684-6554.