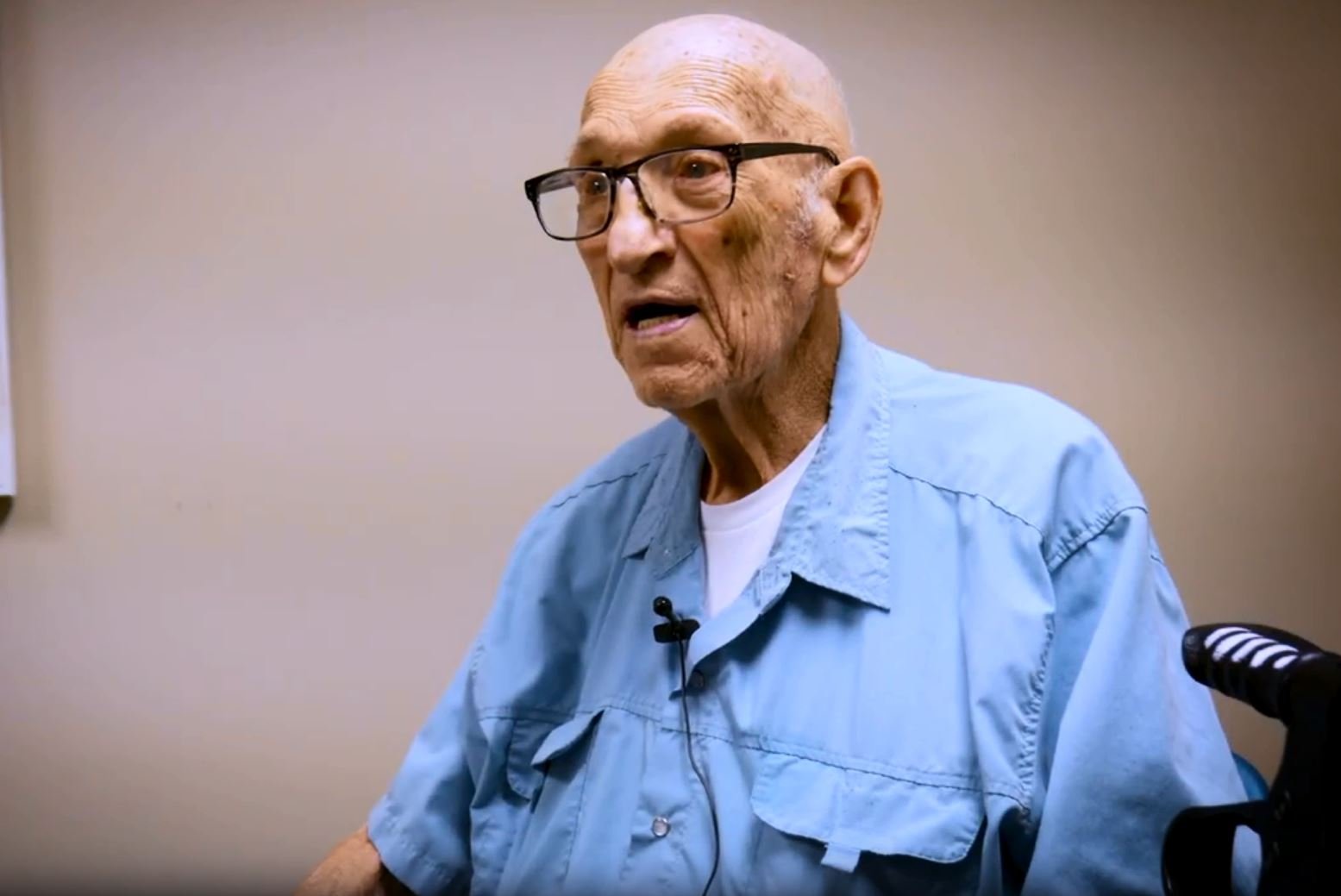 "Don't be pushed around by the fears in your mind. Be led by the dreams in your heart." – Roy T. Bennett
Despite living in desperate circumstances, Zeke believed in the power of positivity. He believes in living with a smile on his face and a laugh in his heart. Lawrence James Lewis also known as "Zeke" lived through the Great Depression. Zeke's father worked in Oregon and bought a piece of land with the intention of building their family home, but after the Great Depression hit he pitched a 1 room tent instead.
Lawrence got his nickname when he was in the 8th grade and a bus driver accidentally called him "Zeke". He has been going by the name ever since. He loves the unique nature of the nickname. He has only met a few others with his name, including a dog.
His secret to a life well lived is a sense of humor. Zeke's sage advice is "listen to what you want, but think your own thoughts".
Zeke recently had the privilege to be a part of a group of residents from Eskaton who met with graduating students from the Sierra Academy of Expeditionary Learning (SAEL). They were together every Thursday for eight weeks. During that time, they learned about one another, shared stories and developed friendships.
---
Zeke also collaborated with SAEL's students to create a "I am" poem. This poem captures his love, wisdom and life's story.
I am Zeke
Place of Birth Westport, Oregon
I am from a union
A form of love it's nature has been bent
A time of youth and romance
When emotion has been sent
The produce name will vary
In many different ways
To form a seed
For the love of a future say home description from hovel to home
A cardboard box has no dome
I am from an active emotion
From a seed allowed to grow
Results were not specific or for show
Passion or pleasure we'll never know
To fulfill a need to grow
Emotional
Survival
Father Albert
Mother Regine
I was told to use my own
Power at thought
Before directing others
Religion the closed term
I know is atavistic
I do not fear the unknown
I have little knowledge of ancestry
From the love of future say
Zeke is also a published author. With the help of Hospice of the Foothills and the Dream Foundation, he wrote "Zeke Ponders On," a collection of poems and short stories. His book is displayed at the library at Eskaton Village Grass Valley.