By Lisa Cannon-Wheeler, granddaughter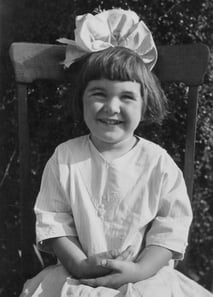 My grandparents Gene and Carolyn were both attending Glendale City College and, as the
story goes, they met on the tennis courts. They enjoyed quite a few tennis matches as dates. In June of 1933, and after three children and more homes than any of them can count, my grandfather passed away at age 91 – just 18 days shy of their 65th wedding anniversary.
As was typical of other Depression-era couples, they made do with whatever work they could find. Gene started out as a construction laborer and then went out on his own. For most of his working life he was a builder; first of houses and then later of commercial buildings. When Gene was an independent contractor, Carolyn supported the family business with house designs. Though she was not a trained architect, her homes solved housewives' storage problems, addressed infill (small lot) constraints and had her artistic flair with things like cantilevered second stories and garden courtyards.
My grandparents built houses in California and Florida during the building boom of the early 1950s. They returned to Los Angeles after only a couple of years in the sunshine state, and for a time they tried other businesses such as printing. Eventually, Gene came back to construction and established their largest company, Certified Construction in Orange County, specializing in commercial real estate construction. They closed that business in the late 70's and "retired," though I can't remember visiting for a holiday or summer vacation when Grandpa didn't have a building project going – a neighbor's deck, a new den, etc.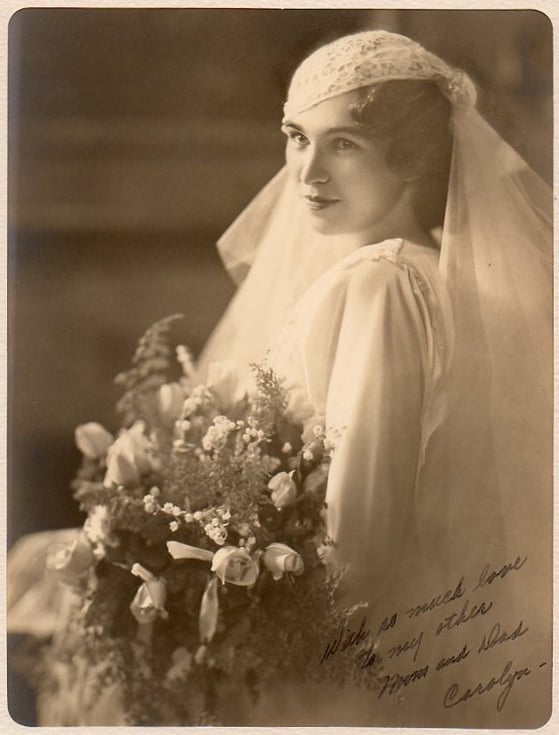 Carolyn and Gene made their home in lots of places, sometimes living in the model home of the tract he was building. They lived all over the Los Angeles region, including Palm Springs and their home town of Glendale, even returning to Florida for a few years in the 80's.
About Carolyn Today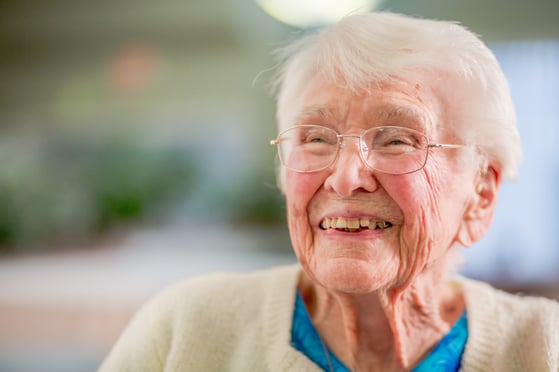 By an Eskaton Volunteer
Five years ago, Carolyn made her home at Eskaton Care Center Fair Oaks. Now she spends time crocheting and knitting baby hats that are given away or sold at craft fairs. She uses an iPad for email, Facebook, video conference and playing games such as Words with Friends. "It's my connection to life," says Carolyn. Carolyn displays her paintings in her room. She has not lost her flair for art or her green thumb. She loves flowers and grows orchids in her windowsill.
Carolyn still has the last bottle of Shalimar perfume her husband gave her, and family members continue to keep her supplied with new bottles. Although she can no longer smell very well, she spritzes herself every morning bringing back memories from her long and happy life.