by Isabelle Mannion, Victory High School Advanced Placement English Student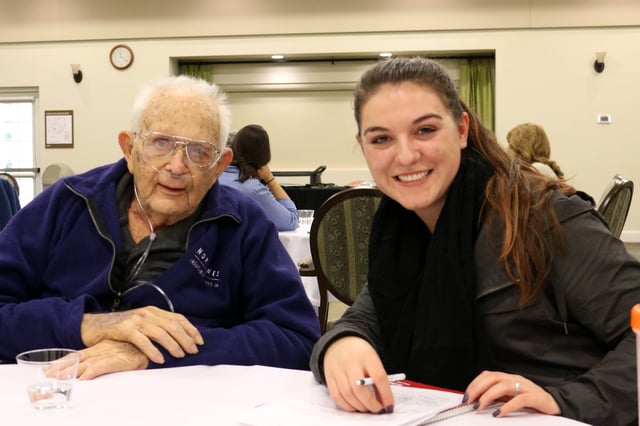 World War II veteran Chuck Berkstresser Jr. earned two master's degrees and two bachelor's degrees: Geology and geography; chemistry and physical science. The 93 year old boasted, "I had more guns pulled on me in the geology field than I ever did in combat." He was in Europe during the Battle of the Bulge where he heard shooting but was never involved in it. At the U.S. Geological Survey, he worked in the resources division as a geologist. Later he became a teacher at the City College.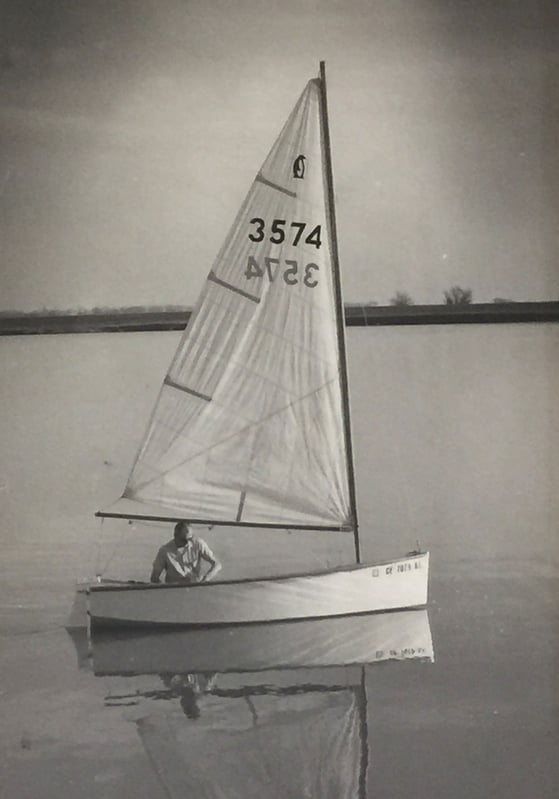 Some of his hobbies include photography (mostly scenery), reading (non-fiction), and sailing. He also loved traveling with his wife before she passed away few years ago. At the mention of sailing, Chuck was particularly excited to share his stories.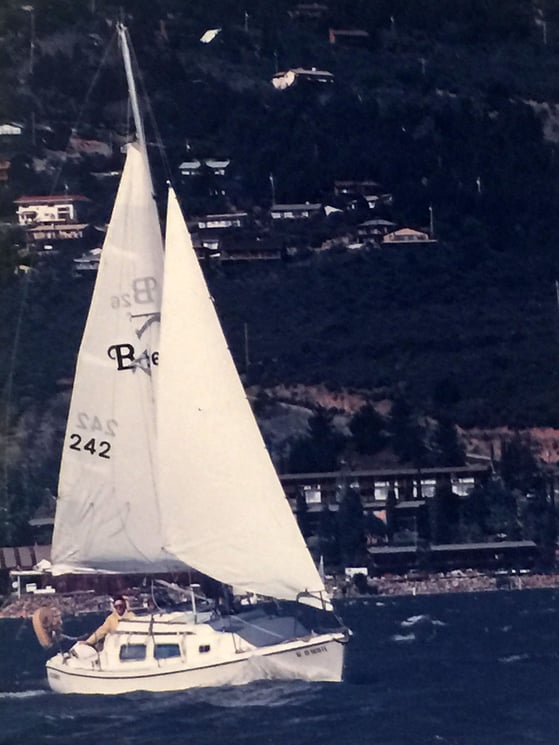 In one particular instance, he and his wife went sailing in Tahoe. First the lake was too calm. He said, "My sails were hanging limp. There wasn't a puff of air." But the next time they went out the water was too rough and choppy. The size and depth of Lake Tahoe made his wife nervous.
During a Lake Meade sailing exhibition, Chuck and his wife sailed nearly 300 miles in 3½ weeks. They lived on the 26-foot boat equipt with a two-burner stove and a port-a-potty. "We were self contained," he added. Together they traveled to every state except North Dakota, North Carolina, Mississippi, and Alabama.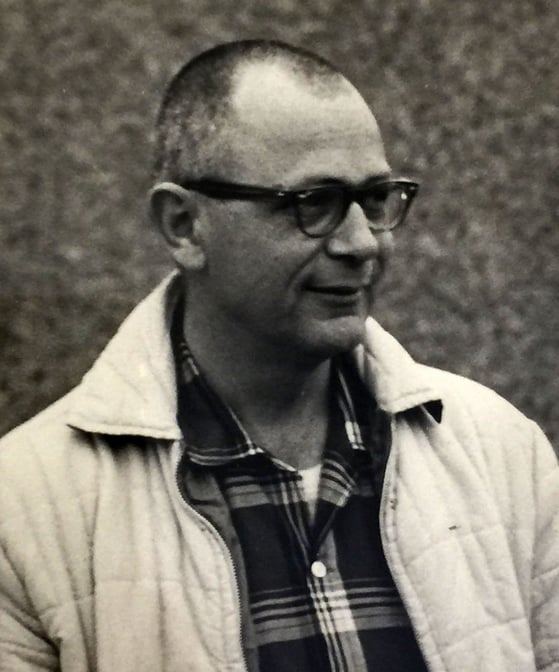 He met his wife while taking Organic Chemistry. She was a lab instructor and he would stay late asking her questions. This gave him time to ask her to go out with him. They later got married and had four daughters.
Chuck now lives at Eskaton Village Carmichael, and when asked what his favorite thing about living at Eskaton is he said: "The food, the friends, the staff, and the friendship with the staff. It's just a good place." If he could do anything, it would be to travel to the Canadian Rockies and Vancouver Island with his wife where he could "eat himself silly with fresh fish." His most important lessons from his life have been: "Be honest, work hard, and do your job. And when you get a chance have fun. By all means, have fun."
Learn more about living in Eskaton Village Carmichael.