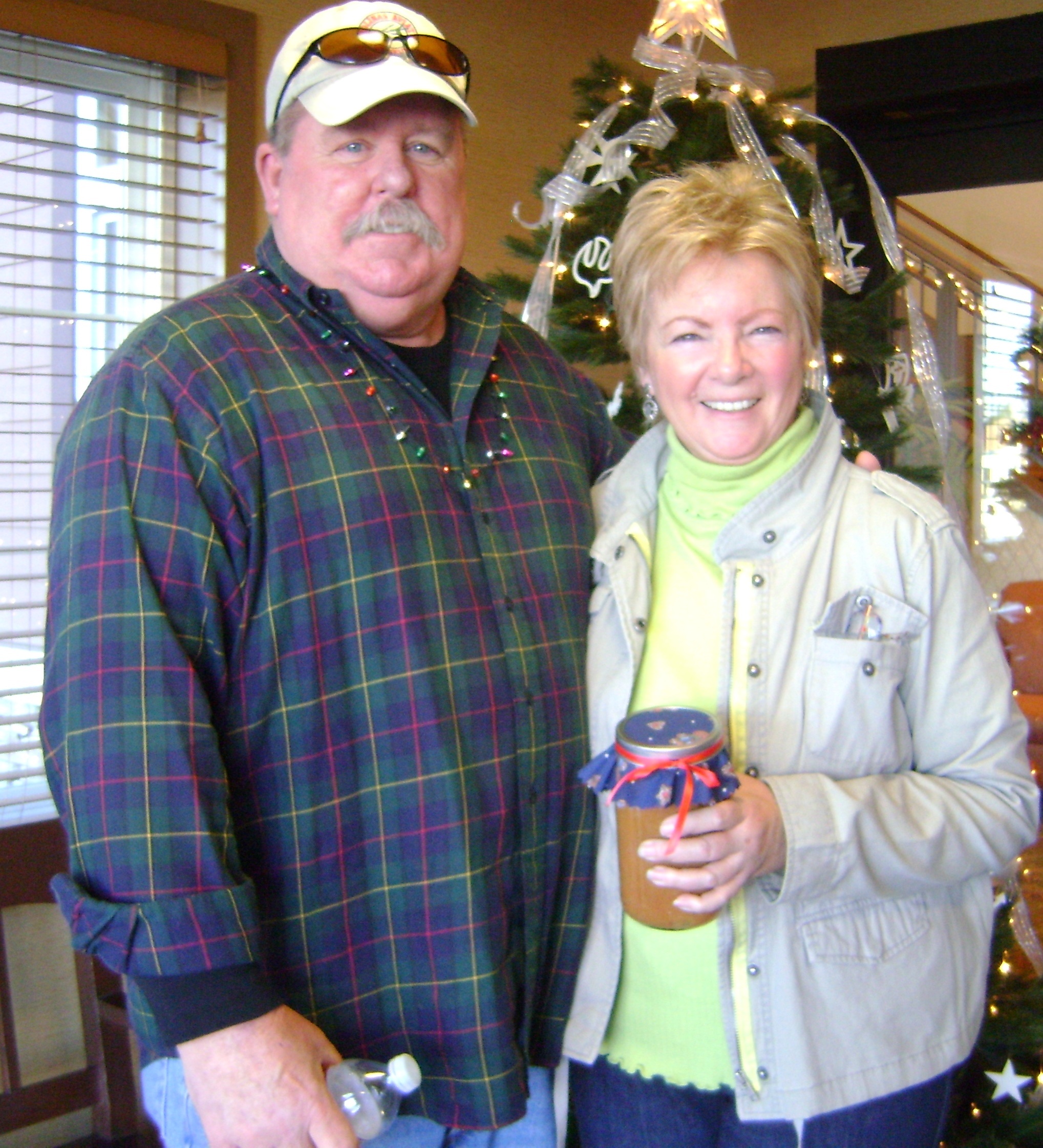 Nancy and Frank McKeever have been volunteering in Memory Care at Eskaton Village Placerville since their mom, a former resident, passed away two years ago. They bring harvests from their orchard for everyone to enjoy. Recently we received a letter from Nancy and Frank congratulating staff on their commitment to enhancing the lives of those they serve living with Alzheimer'sand dementia.
Brian and Maria, medication technicians, and Aurora, a memory caregiver, are honored by the praise. Each celebrate more than 5 years working at Eskaton.
Nancy and Frank developed a special friendship with a memory care resident living at Eskaton Village Placerville since 2009. When their mother passed, they continued to come and visit their friend Jane.
"We only knew...Jane during her Eskaton Village memory care life. We enjoyed her curiosity, her intellect and most of all her singing and her smile. We also know how well cared for and loved she was by all the staff. She will be missed."
Eskaton is grateful for compassionate volunteers like Nancy and Frank. Their kind words illustrate how life doesn't stop once Alzheimer's sets in. People living with the disease still have personalities and can enjoy the simple things in life like music and companionship. Thank you Nancy and Frank for your devotion.