Larry Dawes is an Eskaton guest blogger and the gerontological social services specialist at Eskaton Support Center. As part of the community outreach team, he provides education and training for staff and residents across the region.
The pandemic has become a time of extreme social and emotional challenges. Although COVID-19 has upended our lives in many ways, there have also been some unexpected positive outcomes that have occurred as a consequence. Here are four distinct ways COVID has actually improved the status quo.
Environmental: The first positive aspect of COVID-19 is the effect on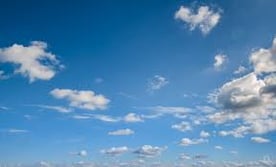 the environment. People are traveling less, manufacturing has decreased, and fewer cars are on the road, which is contributing to a reduction of carbon emissions. Decreased boat traffic has improved water clarity. Reduced commercial fishing has allowed vulnerable fish populations to rebound and endangered wildlife is reappearing all over the world. Take advantage of these positive environmental outcomes by spending more time outside. Plan a hike, enjoy dinner outside or take a trip to a national park. Getting outside also has some additional health benefits, which include: boosting your levels of vitamin D, getting more exercise, and increasing your concentration.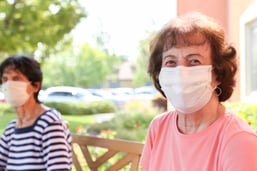 Social: Another positive outcome is a renewed sense of community and social solidarity. People are finding creative ways to stay connected to family and friends despite social distancing. The suburbs are seeing an increase in outside family gatherings, cities are seeing dance parties in the street and neighborhoods are hosting socially-distanced block parties. People are also using technology and social media platforms to keep connected in greater numbers than ever before. Because of the urge to isolate people, the use of video chat has increased by 80%. If you are not currently using a smartphone, tablet or computer to stay connected, there has never been a better time to learn.
Physical Health: COVID-19 had undeniable effects on people's health and well-being, but it also promoted unprecedented innovation in healthcare access. A University of Michigan National Poll on Healthy Aging found that 26% of adults between 50 and 80 are accessing telehealth services, a significant increase from 2019. Many other organizations are also experiencing rapid digitalization and shifting to offer more services and health education via the internet. Take advantage of these online health education resources and tune into the many free or low-cost classes being offered during the pandemic.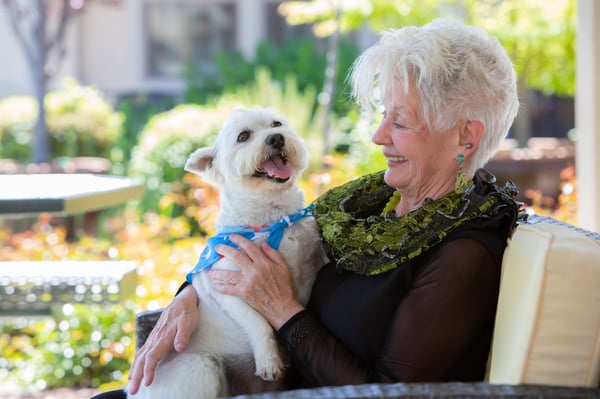 Mental: Another positive outcome is an increase in personal resiliency. Resiliency can be seen in the acts of human kindness occurring across every city and neighborhood. Simple things like running to the store for your neighbor or buying groceries for a friend can positively impact our health and well-being. Studies show that acts of generosity reduce stress, support physical health and enhance one's sense of purpose and can help fight depression. So take the opportunity to engage in a simple act of kindness. The benefits will ripple across society.
While certainly not a comprehensive list, this brief record of "positivity from a pandemic" reminds us that even during times of struggle, there are almost always silver linings in the clouds. You just have to be willing to see them. To learn more about how to stay socially connected during the pandemic, visit our website.