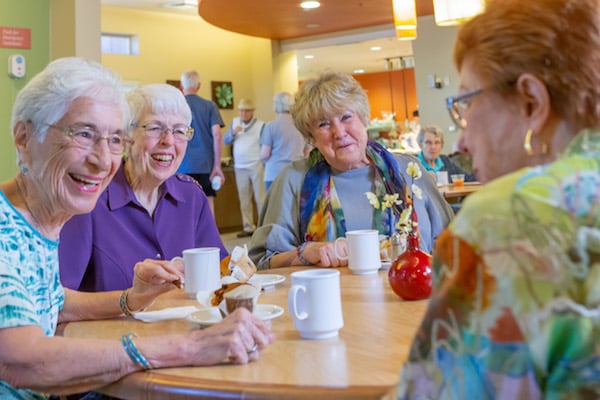 Northern CA is a wonderful place to live. The natural beauty, temperate weather, and rich history make this region an excellent choice for retirement. But, California is also known to be an expensive place to live when compared to other parts of the country. If you are in retirement and want to stay in Northern CA then you must consider the cost of your living arrangement. Two of the most common living arrangements for senior adults are senior living communities or staying at home. Both of these options come with costs. You will have to compare real numbers in order to decide which of these options is best for you.
Costs of senior living communities in Northern CA
If you want an exact cost from a specific senior living community you will have to talk with a representative directly. But, before you call every place you are considering for exact numbers, you can learn about state averages so you understand which places are providing competitive options. Genworth has a tool available that allows you to search the area where you want to live and get real cost averages for senior living communities. For example, a search for Sacramento shows that the average cost for assisted living per month in the region is just under $4,500. This number gives you a starting place to understand what is and is not reasonable. The other element of accurately comparing the costs is to understand what is included in the price you pay at a senior living community. The cost for staying in the community, utilities, meals, transportation, outside maintenance, and property taxes are examples of costs that are rolled into the monthly number you will pay to a senior living community.
Costs of living at home in Northern CA
If you are currently living in Northern CA you can accurately calculate what it will cost you to stay in your home. The big numbers you will have on your list include mortgage, property taxes, utilities, and home maintenance. Other costs to consider include transportation, Wi-Fi, and a security system. If you are starting to have difficulty with some activities of daily living (ADLs) you also need to calculate the cost of in-home care. You can find information about the costs of in-home care using the tool mentioned above provided by Genworth. Coming up with a number of the true cost of staying in your home will help you determine how big of a difference there is between moving into a senior living community and staying at home.
Resources for further comparison
Eskaton provides an assisted living cost comparison guide to help you get a detailed look at what you will pay to live at each place. This is a great place to start the process of comparing the costs to help you make a decision on where to live as you age.