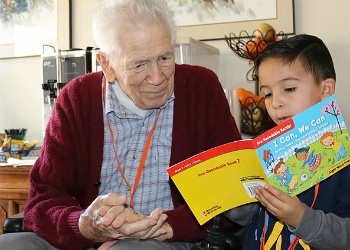 When considering an independent living community, there are so many factors to consider.
You want the perfect new home with beautiful spaces and plenty of room. But you also must take into consideration the services, amenities and other features beyond the comfort and appearance of the home.
What services does the community provide? What services do you need to feel comfortable in your new home. What can you live without?
Take a moment to ask yourself these questions and consider which independent living services are essential to you and your comfort in your new home.
34 Questions to Ask Yourself When Comparing Independent Living Communities
How is security addressed around the homes and within the community?

Are houses set up for cable and telephone service? Are these utilities included in monthly fees or paid separately per unit/house?

Is parking available to homeowners? Is additional parking convenient for visitors?

Are my doctors within close proximity or is transportation provided/easily accessible?

Are the community commons areas properly cooled/warmed, furnished and clean?

Do multi-level areas have elevators?

What transportation services are offered?

Are there on-site hair salons, cleaners, physical therapy offices and other conveniences?

Are any types of housekeeping, laundry or linen services offered? Are these services included in the fees or at an additional cost?

What other personal services are available?

Is there a gym, pool or golf course within the community? How about organized exercise classes?

Are there life enrichment and culture classes held within the community? How do you sign up for these?

What kinds of social events are planned?

What is on the current activities calendar?

Are these events and activities included in the entrance or monthly fees or are they charged separately?

Are off-site day trips planned? If so, to where?

Are there any classes offered on site?

Is there a forum in which residents can suggest activities and events?

Is there a planning committee that residents can become a part of?

What meal programs are offered?

What kinds of restaurants, bistros, and coffee shops are within the community?
Are special diets catered to?

Can I make special requests?

How many entrée choices are offered daily?

What is the meal schedule and is there any flexibility with it?

Are snacks included in any of the meal plans?

Can guests dine in with me? If so, is there a fee?

What levels of care and other care-assistance housing options are available within the community, if I would ever need it?

Is medication monitoring available, if ever needed? If so, is medication dispensed by a qualified staff member?

Is there specialized care for those with dementia, Alzheimer's and other health conditions?

How are emergencies handled?

Are there emergency alert systems in each home?

Is there a pharmacy on site?
The choice to moving to a senior living community is as individual as the person making the decision. There is no clear-cut, step-by-step template that tells people exactly when it is time to consider assisted living as a long-term care option.