Eskaton and Peninsula Health Care District Bring Innovation and Experience to San Mateo County
Eskaton, a nonprofit community-based organization serving seniors in Northern California, has partnered with the Peninsula Health Care District (PHCD) on a new assisted living and memory care community in Burlingame, California, named "The Trousdale."
Owned by PHCD and managed by Eskaton, this team brings 120 years of combined community service experience to The Trousdale. The new community offers innovative technologies and programing distinctly different from traditional retirement communities.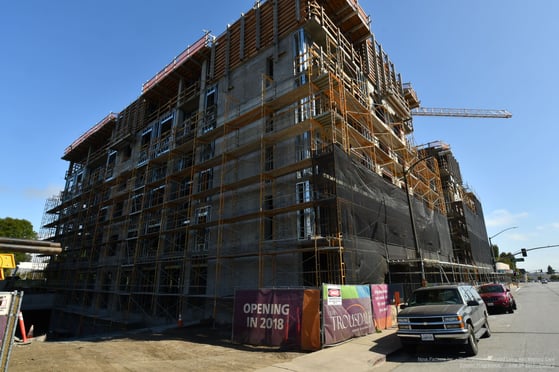 "We see assisted living and memory care as a fundamental element of the continuum of care," said Cheryl Fama, CEO of the Peninsula Health Care District. "We know that the number one indicator for quality of life in the later years is socialization. Our vision is to work with our community partners like Eskaton, to create new possibilities for aging well in the community."
Located across the street from Mills-Peninsula Medical Center in Burlingame, The Trousdale includes 101 thoughtfully designed assisted living apartments and 23 memory care residences for those with Alzheimer's disease or dementia. The Trousdale's amenities are inspired by Silicon Valley technology and will offer innovative services for seniors, such as smart sensor lighting that adapts to the needs and routines of each resident, an online portal for easy communication between family and residents, and engaging activities such as yoga, acupuncture, art, and music programs. "All of these technologies and services have been proven to increase the well-being of seniors," said Fama.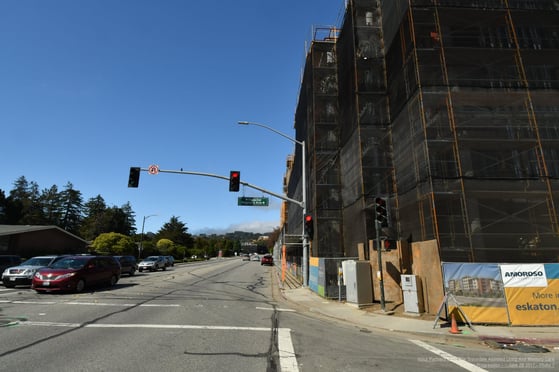 "Eskaton is thrilled to bring our 50 years of experience in community services to The Trousdale to offer the best, most innovative care for our residents," Sylvia Chu, Executive Director of The Trousdale said. "We share the same vision and dedication to providing quality and transformative care for our community as our partner, the Peninsula Health Care District."
"The future of aging services looks nothing like it does today," said Lawrence Cappel, Chair of Peninsula Health Care District Board of Directors. "We know it is vital to support the caregiver as well as the person the caregiver is helping. Our umbrella of care intentionally blurs the lines between roles and generations to create a special aging-community model."
About Eskaton: Founded in 1968, Eskaton is now the largest nonprofit community-based organization serving seniors in the Greater Sacramento area. Our dedicated team members provide services and support for nearly 12,000 individuals annually who live in our communities or participate in our comprehensive Home Support Services. Eskaton's difference lies in our broad array of choices and affordable options to engage and support people living in their own homes, as well as those who choose to live in one of our communities. Our positive reputation extends to our signature life-enriching programs, innovative health and wellness initiatives, professional staff training and development and generous philanthropy. These, along with our nonprofit status are Eskaton's distinguishing factors.
About PHCD: Healthcare districts are public agencies of the State governed by a locally elected Board of Directors who are directly accountable to the communities they serve today. The Peninsula Health Care District was established in 1947 and serves the mid-Peninsula from South San Francisco through Foster City. Its mandate is to address the health needs of its constituents through facilities, services, and programs that provide community health benefits. The vision of the PHCD is that all residents achieve their optimal health through prevention, education, and access to health services.