Eskaton and K4Connect, a mission-centered technology company, announced an expanded partnership to bring voice assistance to all residents living at Eskaton Village Roseville. Eskaton is the first senior living provider in California to offer the Amazon Alexa to all its residents in one community.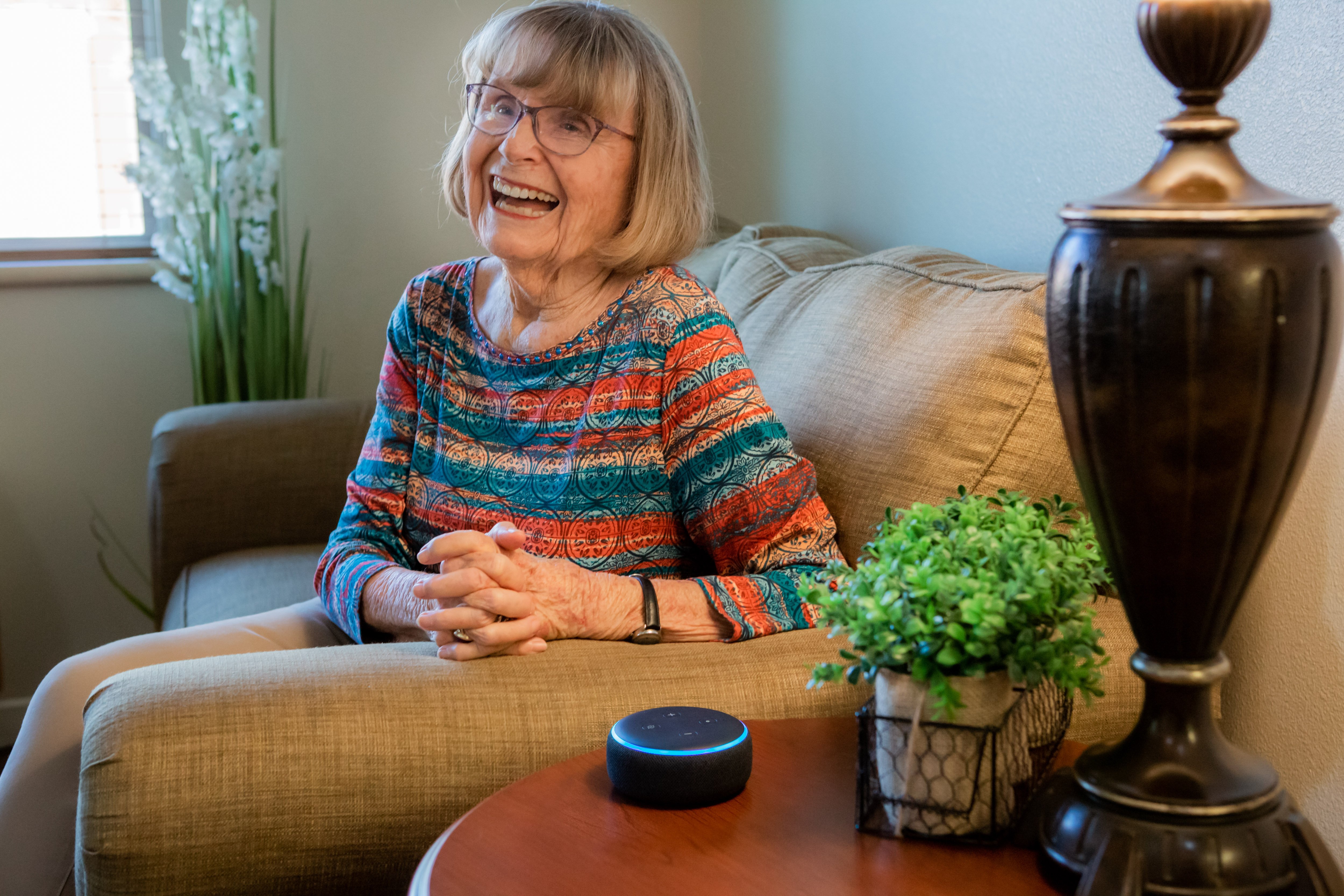 "Eskaton believes in creating adaptive living environments that empower the independence and well-being of all residents regardless of age and ability," said Sheri Peifer, chief strategy officer. For Eskaton, the integration of voice control means transforming the way we interact with our environment. "Eskaton believes an environment should be livable at any age and we are leveraging voice-first technology to achieve that goal," said Peifer. The new voice-first enhancements are built upon existing Smart Home capabilities at Eskaton Village Roseville that enable residents to turn on and off lights, adjust their thermostat, call the front desk and ask for the events of the day.

"Eskaton's expansion into voice is a testament to this organization's track record and continued commitment to providing residents and staff with the most cutting-edge tools available today," said F. Scott Moody, co-Founder, CEO, and chief member advocate of K4Connect. "The Roseville community was our first Eskaton deployment, starting in January 2018 with Smart Home, Smart Wellness and Smart Living capabilities."

For residents, the integration of voice has been highly anticipated. When Eskaton rolled out smart lighting in 2018, residents asked for voice-enabled control. That dream is now a reality for residents like Fran, who uses a walker to get around. Fran no longer has to stand to switch on and off a light. Joyce, a resident living with macular degeneration, uses her Amazon Alexa to tell her the time. Mike enjoys asking Alexa to play his favorite musicians, like Bob Dylan. Other residents use Alexa for games and entertainment.

Eskaton saw value in providing voice-first technology to all residents, including those living with dementia. Eskaton believes that human support supplemented with artificial intelligence can enrich anyone's life. Together residents and care partners are finding creative ways to interact with Alexa—whether it is listening to a favorite song, playing Jeopardy or asking for the lights to turn on when you entering an apartment.

Eskaton and K4Connect have partnered on this groundbreaking solution to continue revolutionizing the use of voice-first technology in a residential assisted living community. Eskaton plans to implement the Amazon voice solution across their residential living communities after establishing best practices from their initial roll out.