This year, Eskaton is the proud presenting sponsor of the Alzheimer's Association's "Walk to End Alzheimer's," a fundraiser created to finance much-needed research and support for individuals living with cognitive change. Over the last 10 years, Eskaton has raised over $111,000 for the organization.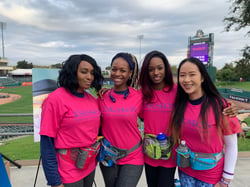 Every year, team members and residents walk in solidarity with the Alzheimer's Association and those living with cognitive change and their care partners. We would like to continue this tradition by inviting you to participate in the 2020 "Walk to End Alzheimer's." Of course, with the current pandemic affecting all of our activities, this year's event will be held a little differently, with teams across all Eskaton communities participating virtually in small, socially-distanced groups. All Eskaton communities will be hosting a walk on their campus on September 26th, making participation simple for all residents and team members.
Eskaton is committed to this cause because we thoroughly believe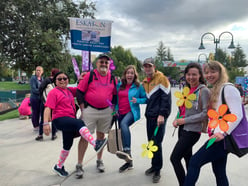 in the Association's mission to raise awareness of Alzheimer's disease and other forms of dementia in order to "debunk" myths and stereotypes associated with these diagnoses.
Over the next few months, our community will be hosting small fundraisers to raise money for this worthy cause. Last year Eskaton raised over $21,000 dollars! Will you help Eskaton meet our 2020 goal of $22,000? Achieving this goal will help Eskaton claim the "Senior Cup" as the TOP fundraising senior living organization in the Greater Sacramento region. Contact your team captain today to sign up or donate!