Brian Stuart, resident medication assistant at Eskaton Village Placerville (EVP),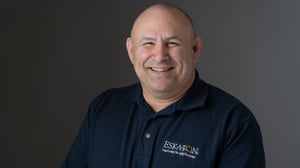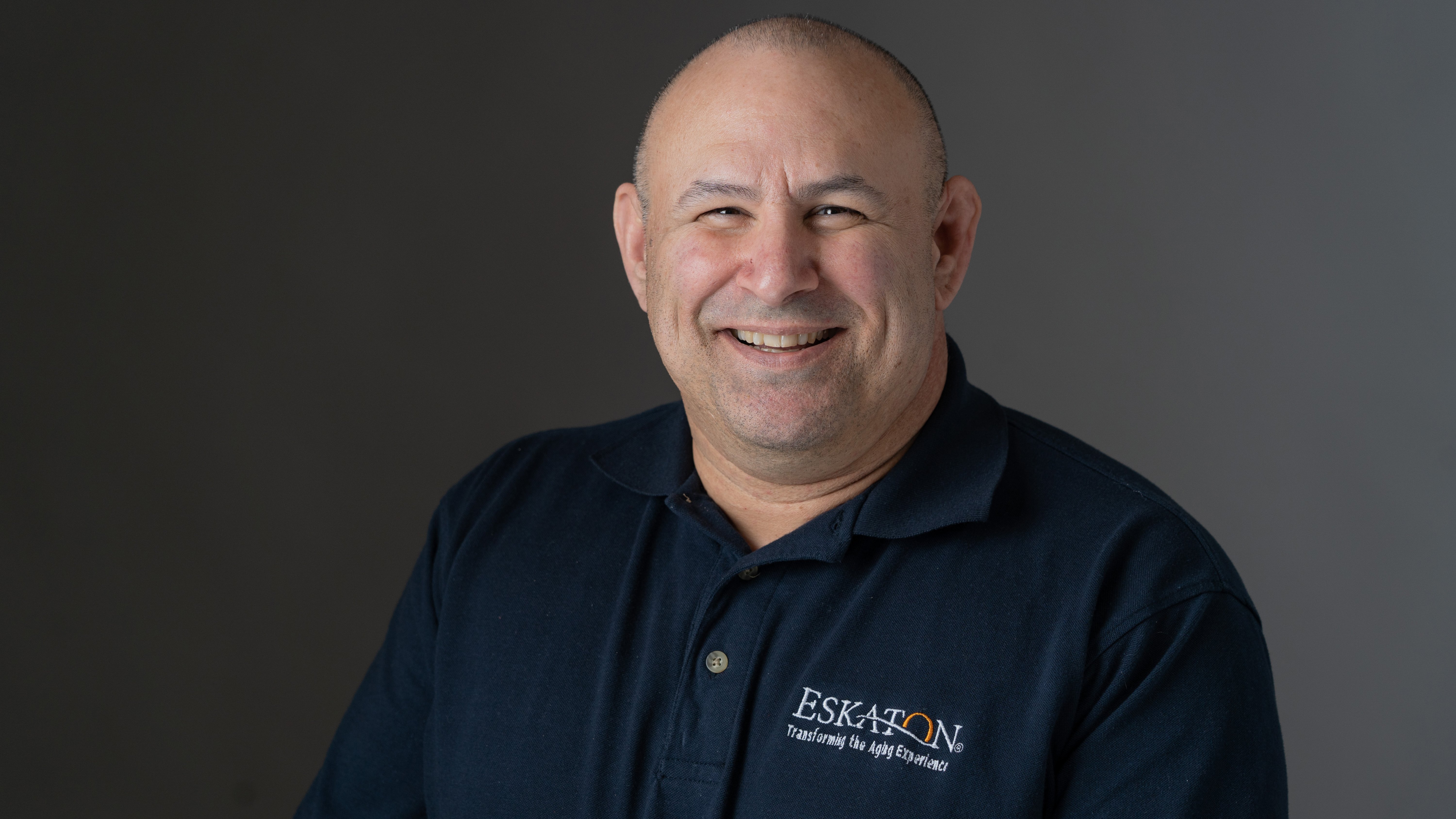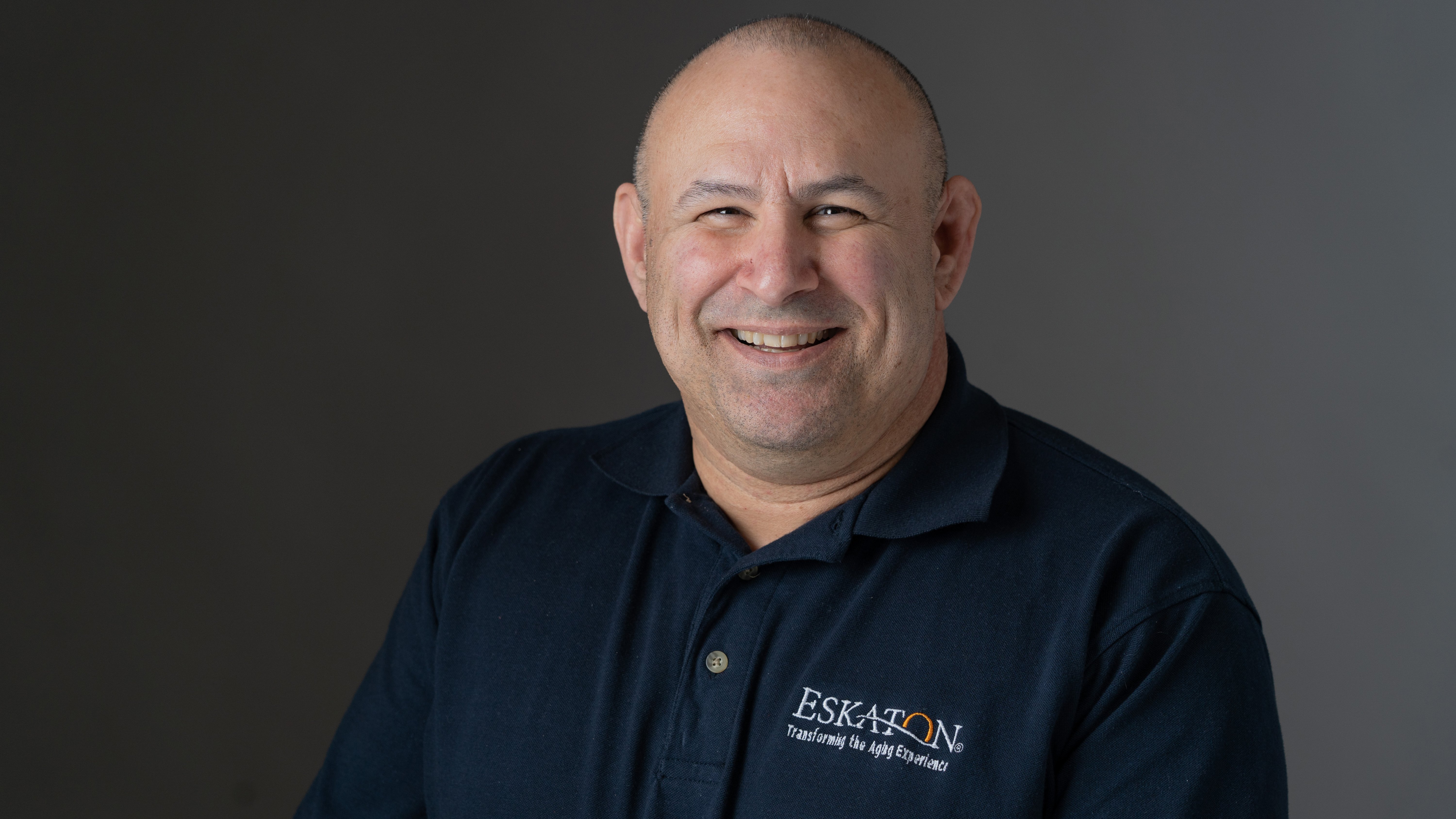 has been awarded the prestigious "Outstanding Caregiver Award" by the California Assisted Living Association. A man of integrity, vast knowledge and a seemingly endless supply of good nature and kindness, Brian has dedicated his time and talent to supporting and uplifting the lives of older adults for over 29 years. Noted as "always going above and beyond" by his colleagues and the residents he serves, Brian can often be found sharing a kind word, offering a listening ear, or filling the halls of EVP with songs and jokes.
In addition to dressing up as Santa Claus every holiday season to pass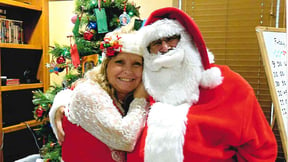 out gifts and spread a little of his infectious joy, Brian provides the community at EVP with professional, diligent medication assistance and acts as a direct link between each resident and their primary care physician, assuring high-quality, resident-centered care that is tailored to each individual's specific needs. As a team member, Brian is highly valued, not only as the trainer of new medication assistants, but as someone whose leadership inspires others, even in times of great difficulty. Brian's commitment to his fellow staff members goes far beyond the walls of EVP, as he often provides rides to other employees who do not drive or are otherwise unable to find transportation to and from work.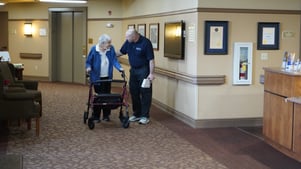 CALA's recognition of Brian's tireless service is only the most recent in a string of accolades that have spanned decades. During his 14 years with Eskaton, he has earned no less than 14 of Eskaton's "Guardian Angel" awards, a program designed to recognize the exceptional service provided by an employee, volunteer or other special caregiver. His work in EVP's memory care community is particularly noted for providing dignity and respect to residents, helping them to achieve a sense of well-being and peace during what is often a difficult passage.
"Brian serves his residents with a willing and truly joyous heart,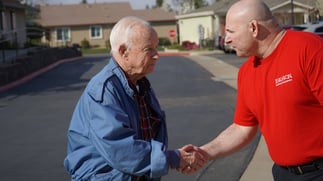 often working extra hours to help when there is a need, even without being asked. He goes above and beyond his duties by understanding the complexities of the residents' lives, and using that knowledge to meet their individualized needs and promote their independence," remarks Evelyn McGrath, executive director at Eskaton Village Placerville. "Brian's ability to connect with residents and help them feel safe has earned implicit trust, and he is respected by families of residents, not just for his reliability, but also for his critical thinking and the wealth of his vast experience. His ability to help families understand and navigate the uncharted journey of caring for aging loved ones is unparalleled, with families often reporting that they didn't know what they would have done without his help."
Brian's recognition will be shared on Tuesday, June 23 during CALA's Virtual Summer Symposium, where attendees from across the country will learn of Brian's award and his accomplishments. Please join the entire Eskaton family in congratulating him and the Eskaton Village Placerville team for their recognition and service to older adults in our community!