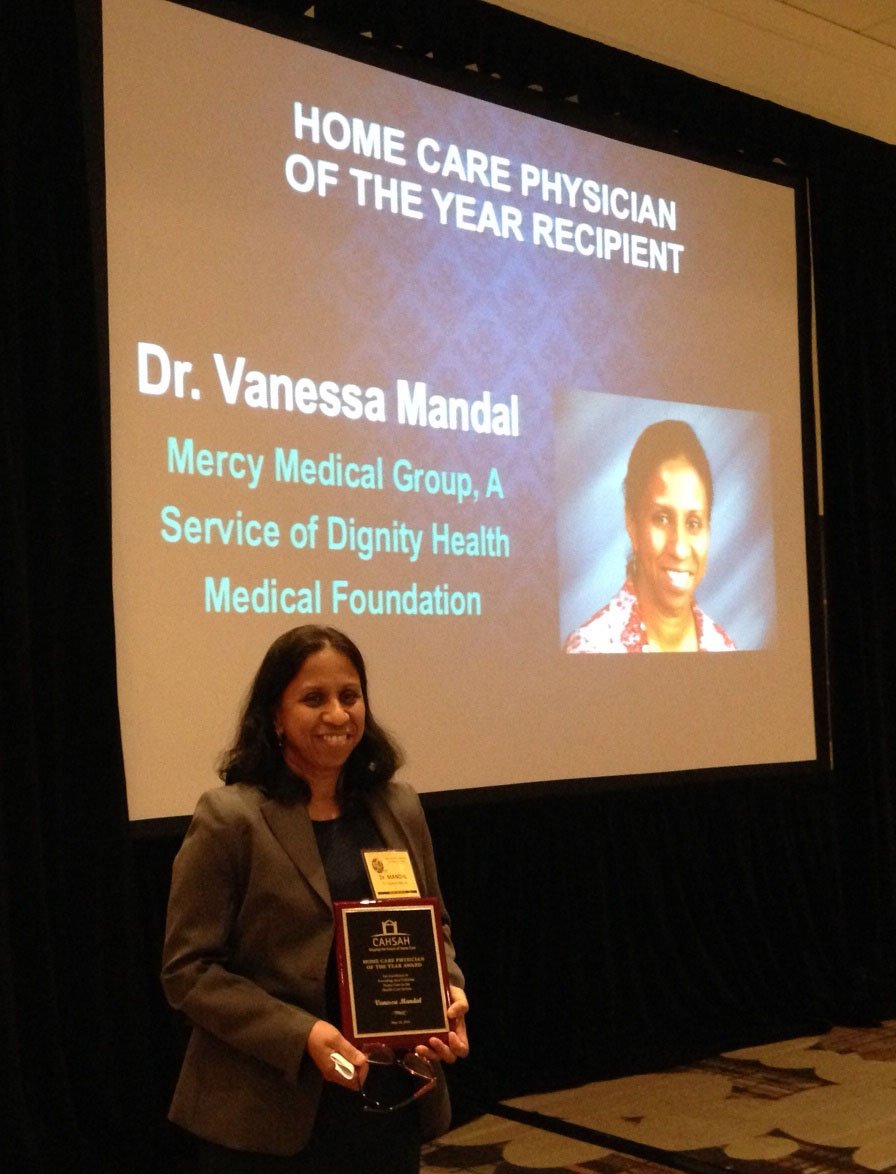 Vanessa Mandal, MD, was awarded 2016 Physician of the Year by California Association for Health Services at Home (CAHSAH). Dr. Mandal serves as Medical Director for Eskaton Home Health.
"Dr. Mandal's philosophy of care is to educate patients and help them make the best choices," said Marilyn Kirby, executive director of Eskaton Home Health. "She encourages patients to be active in their own care." During the 50th annual CAHSAH conference in Aneheim, California, Kirby presented Dr. Mandal with the award.
"Eskaton Home Healthcare has been very fortunate to have Dr. Mandal focus on improving patient outcomes. She is admired by our entire team due to her extraordinary contributions to the care of our patients ."
Dr. Mandal is passionate about medication management. She is the champion for the newly formed Northern Coalition of Medications Committee. She possesses a wealth of knowledge that she shares. She leads by example while presenting a very warm and welcoming smile.
Eskaton is fortunate to have the leadership and expertise of Vanessa Mandal.
About Vanessa Mandal
Dr. Mandal, a Geriatric and Internal Medicine physician, attended Hahnemann Medical College in Pennsylvania before completing her internship and residency at Montefiore Medical Center in Bronx, NY. Committed to Home Healthcare and Hospice, she worked with several Home Healthcare agencies in Texas prior to relocationing to California and accepting the position as Medical Director with Eskaton.
To learn more about Eskaton Home Health, visit http://www.eskaton.org/home-care/contact-us.html