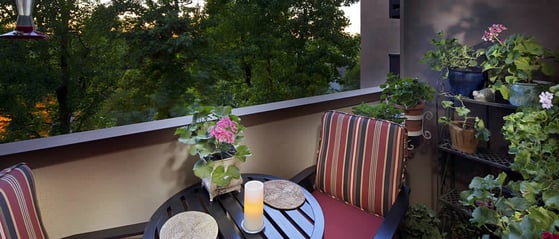 Retirement is an exciting time period in your life that brings lots of possibilities. People often find themselves making changes, especially to their living arrangements, at this time. Once you are retired, there are often fewer anchors keeping you in the area in which you've been living. This can prompt you to look for a different home that is better suited to this stage of your life. Before you do so, though, keep the following considerations in mind.
What to Consider When Searching for the Right Home for Your Retirement
Your lifestyle
There is a perception that if you're retired, then you want to downsize your home. This is not necessarily true, though, as the decision is more about function than size. Being able to accommodate guests if you entertain often is a consideration. Whether you host frequent dinner parties or you want to be able to offer out-of-town children and grandchildren the option of staying with you, you'll want to take a careful look at your lifestyle.
Consider your health needs
Even if you have no health concerns at this time, consider the possibility that you will likely need to deal with them at some point in your life. This is an important consideration as you consider a move. A single-level home is ideal as it eliminates the challenges that stairs can present. Look for a home with a step-in shower, doorways that are at least 36-inches in width, and wide hallways and open space.
Single family or condo living
There are advantages to both single-family homes and condo living. Condo living, especially if you choose one that caters to people that are retired, can be a good way to widen your social circle. Single-family homes, on the other hand, offer you an element of privacy. A condo could be a good solution if you travel frequently or plan to spend only part of your time there as they are easier to lock up and leave. A single-family home makes it more obvious when someone is no longer living at the residence for long stretches of time.
Find the right location
Being near a major airport or having easy access to interstate highways could be an important factor if your family and friends visit you frequently from out of town or if you travel often. Having access to high-quality healthcare is crucial – both in the short- and long-term – and should be considered. Do you find that maintaining a home is something that gives you pleasure, or is it something that takes up time you could spend doing other things you enjoy? Having access to these services could depend on where you live.

There are numerous considerations that need to be kept in mind when it comes to finding the right home in retirement. The above list is a good place to get started with your research.

Explore everything Eskaton residential communities have to offer and then contact us to schedule a tour!