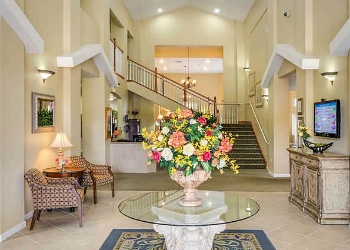 If you are in the stage of your life where you are considering trading in your home for an independent living community, there are plenty of options out there. But, the deciding factor of where you choose to live will likely come down to the quality of service you get and the monthly rate you are able to afford.
What Determines the Monthly Cost of a Senior Community
The cost will vary depending on the apartment size, the residence itself, and the type of services you need. You might get a one-size-fits-all basic rate where all services are covered or you might have additional charges for any type of special services you need. Typically, assisted living homes charge on a monthly lease arrangement, however, some require longer-term arrangements. To help you decide which community will fit within your budget, here are a few tips.
Tips to Budget for an Independent Living Community
When making the move to a senior community, there are some things to take into account in your budget.
Anticipate Increased Health Needs
The price scale of assisted living is based on various factors affecting your ability to live independently. With some senior communities, your health need services are already factored into the base rate which is layered into different levels of care, in others, medical care and extra daily living assistance services are priced separately. You will want to find out the cost of higher levels of care, because your costs will likely go up if you need them.
Ask Family for Help
Don't be ashamed to ask help from your children to make funds last. The families that come together are the most successful. Although there are adult children who are actually cash-strapped, this is usually not the reason for not helping. In many cases, it's just the parents who are too proud to ask for help when the family members are actually willing and ready to help.
Senior Living Care Insurance
Probably the best way to make sure you are able to afford a senior community is by taking out long-term care insurance. This will also give you the most choice in your home environment.
When it comes to your choices; be conservative. Allow yourself some time to research different communities in your area. You might be delighted to find some that are within your budget for both amenities and price. The cost of senior living doesn't have to dictate quality either. You can find some communities that offer a life enriching environment, and at the same time, within your budget.