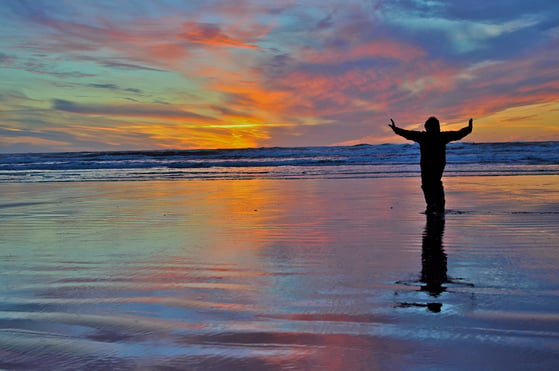 The ancient Chinese practice of qigong (pronounced CHEE-gung) is growing in popularity as more people, especially seniors, are witnessing the benefits.
The slow, deliberate movements combined with meditation and breathing exercises are helping people increase flexibility, improve balance and decrease pain and headaches.
How Qigong Works
Qigong is not necessarily designed to burn calories or raise your heart rate, but instead the martial art helps your overall circulation and alignment. It restores your energy, called qi.
Even elite athletes are benefiting from practicing qigong, as improvements to balance and muscle control are something we can all use throughout life.
What areas does qigong specifically target?
The Core: You will use your core muscles as you flow from one movement to the next.
Arms: Your arms move gently along with many of the movements.
Legs: Qigong is typically done standing up but you don't use your leg muscles in an intense way. The movements can easily be modified for those needing to sit.
Glutes: Certain positions specifically target the glutes.
Back: Qigong uses your whole body, including the muscles in your back.
Looking for an active, healthy lifestyle amongst your peers? Check out an Eskaton Independent Living Community.
At Eskaton, you gain a full complement of hospitality-style amenities, such as restaurant-style dining, friendly staff and transportation to shopping and appointments. Some communities also feature indoor swimming pools, fitness centers, salons, putting greens and ongoing cultural and recreational activities. For more information or to schedule a tour of one of our Eskaton communities, contact us at 888-684-6554.