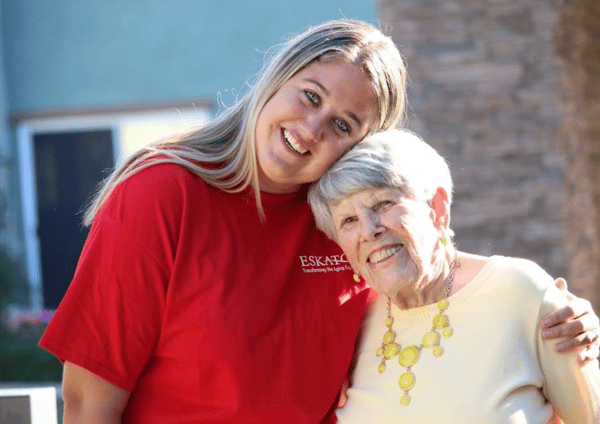 The needs of your aging parents are unique and will continue to change over time. As you explore the option of assisted living for your parents it is essential that you make sure their current and future needs will be met. They can receive a wide range of help in an assisted living community. If your parents are still relatively independent, they can get intermittent or regular help in assisted living. When their needs intensify then they can receive the frequent or constant help they require. Keep reading for a detailed description of each level of help.
Intermittent help
Senior adults who need intermittent help are still relatively independent but could use assistance with tasks like medication management, minimal basic care services, bathing, dressing, and/or grooming. This level can also include assistance with things like personal laundry and housekeeping needs. If your parents need help with any or all of the tasks mentioned above then assisted living is a great option.
Regular help
If your parent needs more regular help, assisted living can still be a great option. Residents can get regular help with the tasks mentioned above along with a few additions. These additions include special guidance during meals and reminders for events. Your parent can also get help with bladder and bowel management as needed. Assistance with communication is also offered for people who come to assisted living for regular help.
Frequent help
If your parents frequently have more intense needs, they can have these met in assisted living. At this level they may require moderate assistance with activities of daily living and constant supervision. Other common needs include frequent health monitoring and physical assistance for transport to areas within and outside of the community. Resident may require regular help with bowel and bladder management at this level of care. All services included in the first two levels would also need to be included here.
Constant help
If your parents require extensive assistance for personal care, bowel and bladder management, and health care monitoring, they can get that in assisted living. People who need this level of care may be unpredictable and need help with all basic functioning. The caregiving professionals in assisted living facilities are trained to safely assist residents with this level of need.
The majority of aging adults can get the level of help they need in assisted living. The facilities are designed to accommodate seniors and the staff is trained to recognize and meet the unique needs that come with aging. Are you still unsure about whether your parents' needs can be met in assisted living? Discuss their specific needs with a representative of the assisted living community you are considering. Confirming that your parents' will get the help they need can give you peace of mind with your choice of assisted living community.