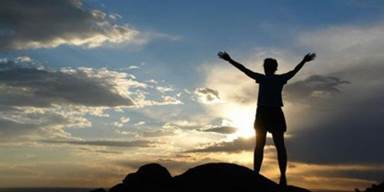 Some goals are short-term: acing a test, finishing a project at work, or finding a great relationship. However, many goals that will help with stress management, happiness and resilience tend to be ongoing, long-term goals: regular exercise, maintaining relationships, practicing meditation. These goals can be somewhat more challenging, but very rewarding to maintain, and are ultimately what can lead to a better life experience. There are a few tricks to maintaining goals or adopting healthy habits:
1. Set the right goals
2. Take small, concrete steps
3. Reward yourself along the way
4. Consider slip-ups to be part of the process
Maintaining goals can be a little more involved than these tricks, but this is the basic process. Most people abandon goals because they set their goals too high (or the wrong goals for their lifestyle), try to do too much in the beginning, don't congratulate themselves for making progress toward their goals along the way, and give up if they have a slip. Reaching goals in a realistic way—even if it takes a little longer—can mean the difference between sticking to goals and reaching goal after goal, and giving up early, abandoning goals altogether.