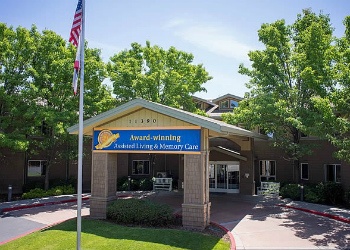 Affordability is often top of mind as you research assisted living options for your parent, and understandably so.
A key part of finding the perfect place to call home, no matter what stage in a person's life, is finding one that fits within the budget.
Part of narrowing down the options you are considering for your parent also involves developing a plan to pay for the costs of assisted living. Begin by listing all available assets and resources. And remember, if you are feeling overwhelmed with the numbers and budgeting, don't hesitate to get advice from a knowledgeable financial advisor.
How To Pay For Assisted Living?
Assets and resources vary by family, of course, but get the ball rolling by considering which of the following may apply for your parent's particular circumstances:
Social Security

Pension

Savings, investments, retirement accounts

Selling the family home

Long Term Care Insurance

Settlement of a life insurance policy no longer needed

Veterans Aid and Attendance Benefit
What Tax Deductions Exist For Assisted Living?
While you should speak with a tax professional for advice specific to your situation, here are the four basic principles for deducting assisted living expenses:
Personal care services may be deductible as qualified long-term care services. These have been defined as including the daily personal care services provided to assisted living residents, such as help with bathing, dressing, continence care, eating, meal preparation, and household cleaning.

Assisted living services must be medically necessary. Medically necessary means a resident must need assistance with two or more activities of daily living or in need of constant supervision because of a cognitive impairment such as dementia.

You need a plan of care prescribed by a licensed healthcare practitioner. In assisted living communities, the service plan meets these criteria.

Deductions must be itemized. Additionally, long-term care services and other unreimbursed medical expenses must exceed 7.5% of the taxpayer's adjusted gross income.
Plan Ahead For Peace Of Mind
Most importantly, don't wait to research. Narrow down your options and have a plan in place for assisted living. Start early so decisions can be made before a crisis situation arises.
No one wants to feel rushed into such an important decision.