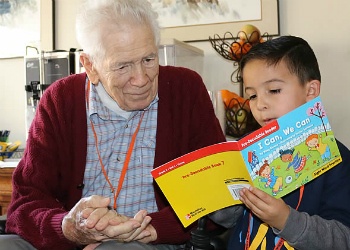 If you are considering a move to a senior living community, one of your primary considerations should be whether the community offers an array of life-enriching activities.
You've worked hard your whole life, and it is now time to enjoy yourself. Whether you have a passion for top-notch cuisine, low-impact sports, nature walks, gourmet coffee, or spending time volunteering, find a retirement community that offers what interests you and helps you enrich your life.
This is your chance to enjoy the company of like-minded people in a stress-free environment. Instead of mowing the lawn, preparing meals, or cleaning the house, this is your time to have fun!
Find the Activities You're Looking for at a Retirement Community
Ask yourself these questions while touring senior living communities to help find one that offers the life-enriching activities you are looking for:
Do the amenities offered, such as a pool, art center or golf course, match your interests?

Does the community offer things you'd like to try, such as educational courses, a painting class, yoga or volunteer opportunity?

What kinds of social events are planned?

What is on the activities calendar?

Are off-site day trips planned? If so, to where?

Is there a common social area that is open at all times? Who gathers there and what kind of activities are they participating in?

What classes are offered on site? What transportation is available to off-site offerings?

Is there a forum in which residents can suggest activities and events?

Is there a planning committee that residents can become a part of?

Ask other residents, How long have you lived here? How do you like living here? Do you wish you moved sooner?
How Seniors Are Having Fun Today
Too many people think of senior living communities as stodgy spaces where people sit in front of the TV all day or watch the world go by from a cramped living space. At Eskaton, it is the exact opposite of this stereotype. Our residents enjoy access to swimming pools, fitness centers, walking trails, art studios, cafe bistros, wood shops, salons, and more.
We even have a Kids Connection intergenerational program that provides older adults with the opportunity to hang out with youngsters at the local schools. Enjoying a few hours with a little one might be exactly what you need.They're spontaneous, lively, full of joy and energizing.
The Fun And Excitement You've Been Looking For
We understand that everyone thrives when there are exciting activities to look forward to. You've spent most of your life working to build a nest egg; now is the time to enjoy it.
As you make plans for your retirement, prioritize finding opportunities that allow you to spend your free time as you've always envisioned. After all, growing up doesn't mean we should stop having fun!