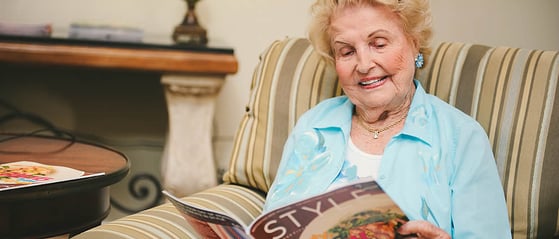 Staying sharp has never been so easy or as fun as it is today. Plus consider the actual positive side effects of staying mentally active. You can maintain a healthier brain. Kostantinos Arfanakis, associate professor in the Department of Diagnostic Radiology and Nuclear Medicine at Rush University Medical Center, stated in a study summarized in the article Mental Activity May Keep Older Brains Healthy:
"Reading the newspaper, writing letters, visiting a library, attending a play or playing games, such as chess or checkers, are all simple activities that can contribute to a healthier brain."
With so many pleasurable activities available, everyone can find a mentally stimulating game or pastime that also improves brain health. Explore these top suggestions for a good time indoors.
All the Games You Need for Mental Health
Let's begin with traditional board games. Chess, Scrabble, Monopoly and Trivial Pursuit are all fun for any age. Typically a group activity, invite the family over or visit a friend and make it a game night. In addition, if you are homebound due to weather or mobility issues, many of these games have apps available online. You can play with friends without ever leaving the comfort of your home. The internet has made it easy to connect and enjoy time with people of similar interests.
The same goes for many card games, whether it be a game of solitaire, bridge or poker, all can be played in person or online. Enjoy the mental stimulation and a bit of lady luck when beating a friend or play against the computer. The choice is up to you.
Want to explore the top EA online games such as the Need for Speed and Clue: Secrets & Spies for Pogo? Visit Electronic Arts (EA) to check out their selection of games that challenge and engage.
Your Brain Loves a Good Book
Why stop a pleasurable activity? Grab a selection of favorite books and explore the latest offers down at the library. In addition, most local libraries have book discussion groups that promote a deeper and more insightful take on a selected book of the month. This free or low-cost activity is popular with adults of all ages. Check to see if they have an app that you can download onto your tablet for reading from mobile devices, such as tablets and laptops. This allows you to take out "books" from the library virtually. Kindle is another popular type of device for reading comfortably and purchasing a range of books online. It has little glare and reads like a book and can safely store all of your purchases.
Enjoy a Hobby to Stay Mentally Active
Crafting, cooking and playing an instrument are hobbies that are mentally engaging and also work out those fine-motor skills. Crafting or knitting also can benefit charities and church fundraisers or help others in need. Connect with local community organizations or a preferred religious institution to find out how to help them better serve those in their care. Connecting with others in the community also allows you to broaden your social circle.
These suggestions are only a start to life-enriching options for a good time indoors that also provides a healthy mental challenge.
Contact Eskaton at 888-684-6554 for more suggestions on activities that promote an active senior lifestyle.