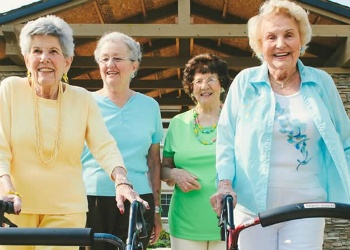 Hanging up your car keys does not mean an end to your independence. In fact, if you're noticing a decline in your ability to drive safely, passing your keys to someone else is a great way to preserve your independence, your health, your well-being, and in some cases, your life.
But if your car keys are a symbol of your freedom, you're not alone. Many seniors across the country struggle with the idea of leaving their driving days in the past.
Keeping Your Independence Without Driving
The key to maintaining your sense of independence without your license is knowing your options and planning for your future with these options in mind.
Public transportation--most cities have some form of a bus route, subway, or another type of service. How can you access public transportation?

Volunteer transit--some churches and charities offer free rides to those who cannot transport themselves.

Private-pay transportation--Uber or Lyft are great companies that will send a car when you need one.

Carpools--hop in the passenger seat with a friend and hit the open road together.

Independent living transportation

--friendly drivers will help you get to appointments without a hefty fee. Find a community that also offers transportation to outings, shopping and community events.
Giving up your license can feel like a complicated decision, but it is an important one to make before an accident occurs. Discuss your options with your friends, family, and other loved ones so you can make the decision that is best for you.