Eskaton, a nonprofit organization serving seniors for 50 years is recognized by LeadingAge California for best practices, innovation and advocacy. LeadingAge California, the state's leading advocate for quality, not-for-profit senior living and care, honored Eskaton with Best Practices/Innovation and Grassroots Advocate of the Year awards.
"To be entrusted with the care and support of older adults is a privilege. The Innovation/Best Practices and Grassroots Advocate awards demonstrate our belief in continuing to provide the best possible services we can for seniors," said Todd Murch, President and CEO, Eskaton.
LeadingAge California represents nearly 600 nonprofit providers of senior living and care – including affordable housing, continuing care retirement communities, assisted living, skilled nursing, and home and community-based care.
The Best Practices/Innovation award recognizes an organization for its ability to transform care and services. A best practice/innovation can include technology, care delivery, programming and life enrichment, support services, building design, workforce development, marketing, financial or another emerging trend.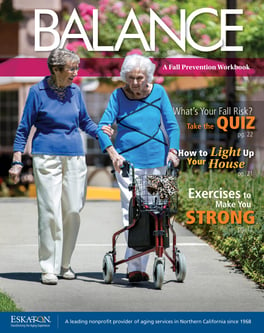 Eskaton's "No Falls" campaign was designed to provide education and support to Eskaton residents as well as older adults living in their own homes. The campaign, which included an instrumental video, workbooks and a documentary reached over 100,000 older adults throughout Northern California and beyond. "In 2017, thanks to our partnership with KVIE, the local PBS affiliate, we produced the documentary 'Before the Fall,' " said Lola Rain, Digital Director of Digital Media. The documentary quickly became a resource to multiple senior organizations and continues to be watched online at www.eskaton.org/balance.
The Grassroots Advocate of the Year award was presented to Eskaton's Vice President, Cathy Sailor (below, right) for going above and beyond the call of duty.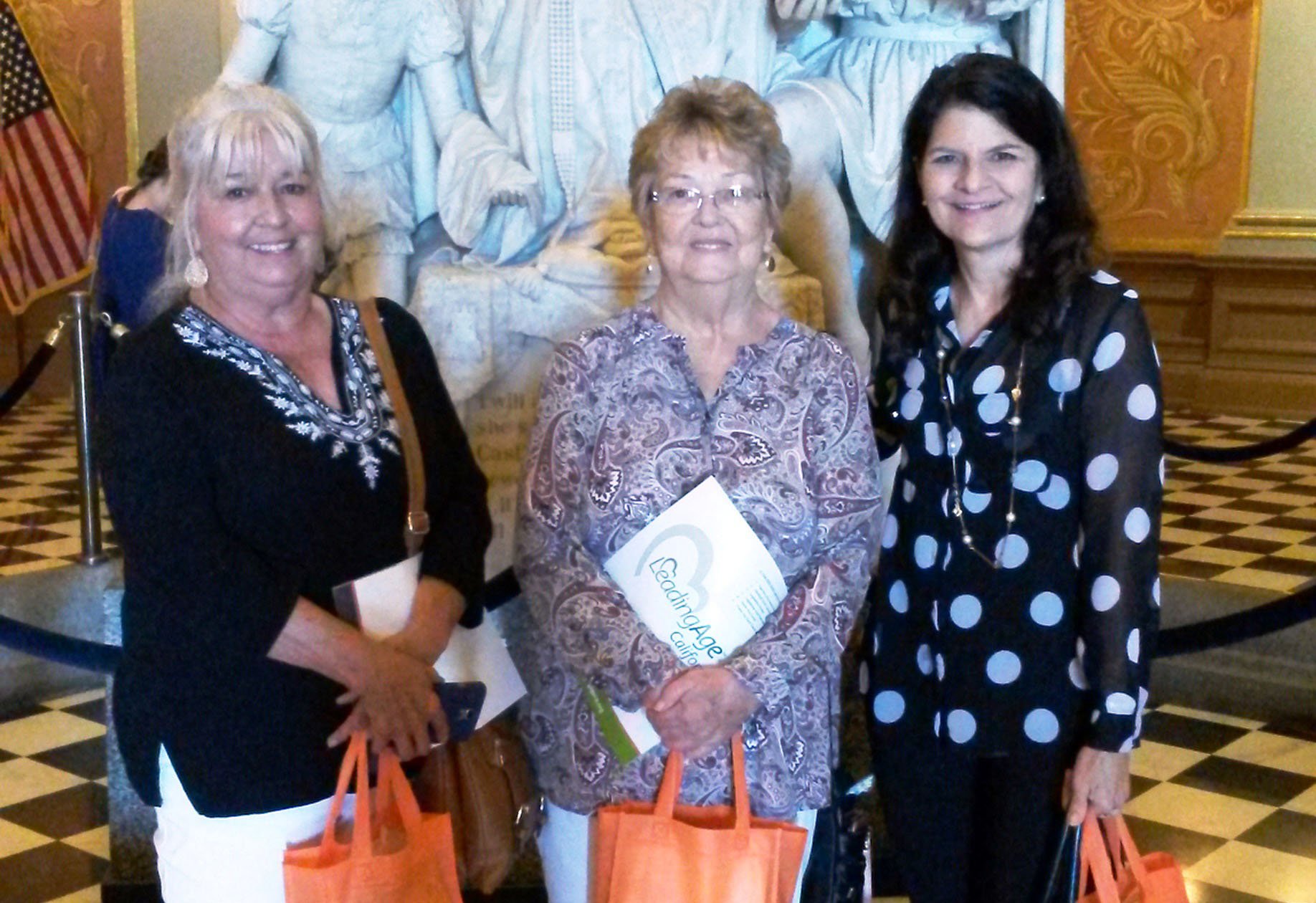 LeadingAge California selected Sailor because of the work she did to inspire grassroots activism by rallying residents and staff to attend the Affordable Senior Housing Resident Day at the California State Capitol. She also testified numerous times in support of Senate Bill 62, known as the Affordable Senior Housing Act of 2017. Thousands of Californians over the age of 65 are in urgent need of affordable homes," said Sailor. "In order to find a solution to the housing shortage, we bring seniors and legislators together to discuss this crisis."
For more information please visit the advocacy page at www.leadingageca.org/policy.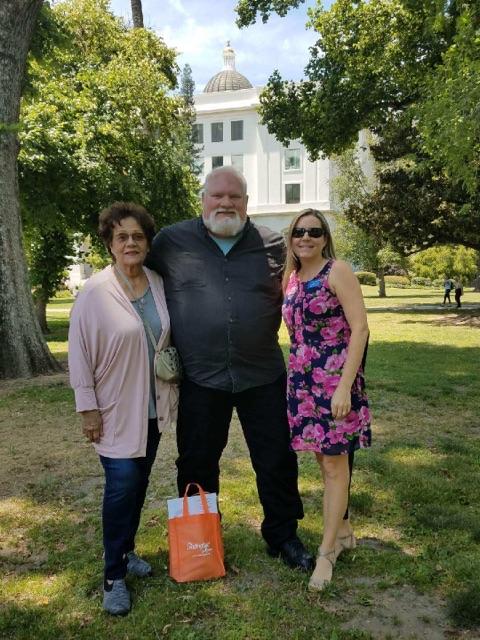 About Eskaton
The Sacramento region is home to Eskaton, a nonprofit senior care provider offering innovative housing, healthcare and social services. Every day thousands of older adults enjoy retirement at our independent senior living communities and receive the care they need through assisted living, skilled nursing, memory care, rehabilitation and in-home care programs. With five decades of experience and a national reputation for innovation, Eskaton is Transforming the Aging Experience. For more information, please call 1-866-ESKATON, or visit http://www.eskaton.org/.