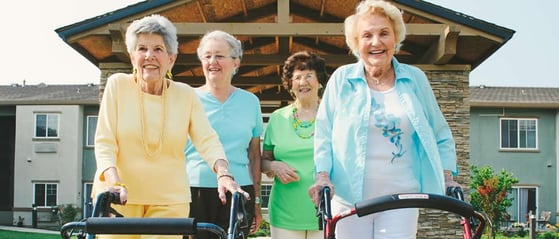 Did you know 1 in 5 people suffer from loneliness? In fact, the number of Americans who say they have no close confidant has tripled in the past 20 years.
Loneliness can affect a person at any time in his or her life. It could be brought on by a new job, moving to a new community, or losing a spouse. The good news is a lot of research has been conducted on loneliness, and it can be conquered.
What is loneliness?
Loneliness occurs when there's a discrepancy between what we want out of relationships and what we're actually getting. It can be a very painful experience that can negatively affect your physical and mental health. Studies show that lonely people often have incorrect assumptions about how others perceive them.
4 Tips to Overcome Loneliness
Help others to help yourself. One of the best things you can do for yourself when feeling lonely is to do something for someone else. Volunteering creates a social obligation, where you have to show up. It also puts you in a specific role that can help guide social interaction, which can put socially awkward people at ease. You will also gain a sense of accomplishment and pride for helping others.
Take comfort in your pets. Research shows pets can provide a strong sense of connection and may even provide some of the health benefits that come from relationships with people.
Put yourself out there. Take a no-excuses approach to socializing. Schedule specific time to meet with friends or visit family. Lean on others when you're not feeling your best. Don't be afraid to reach out to your loved ones.
Talk to a Professional. People who are chronically lonely tend to have negative beliefs about themselves and about how others view them. This can make socializing feel unsafe and unfulfilling, and these kinds of attitudes are tough to change on your own. Don't be afraid to talk with a therapist to help you conquer these feelings so you can begin enjoying social interaction once again.
Eskaton is a Northern California-based nonprofit with more than 45 years of experience offering services and support for nearly 12,000 older adults each year. Our senior living communities feature everything from independent living to assisted living to skilled nursing and rehabilitation. For more information about Eskaton, contact us at 888-684-6554.