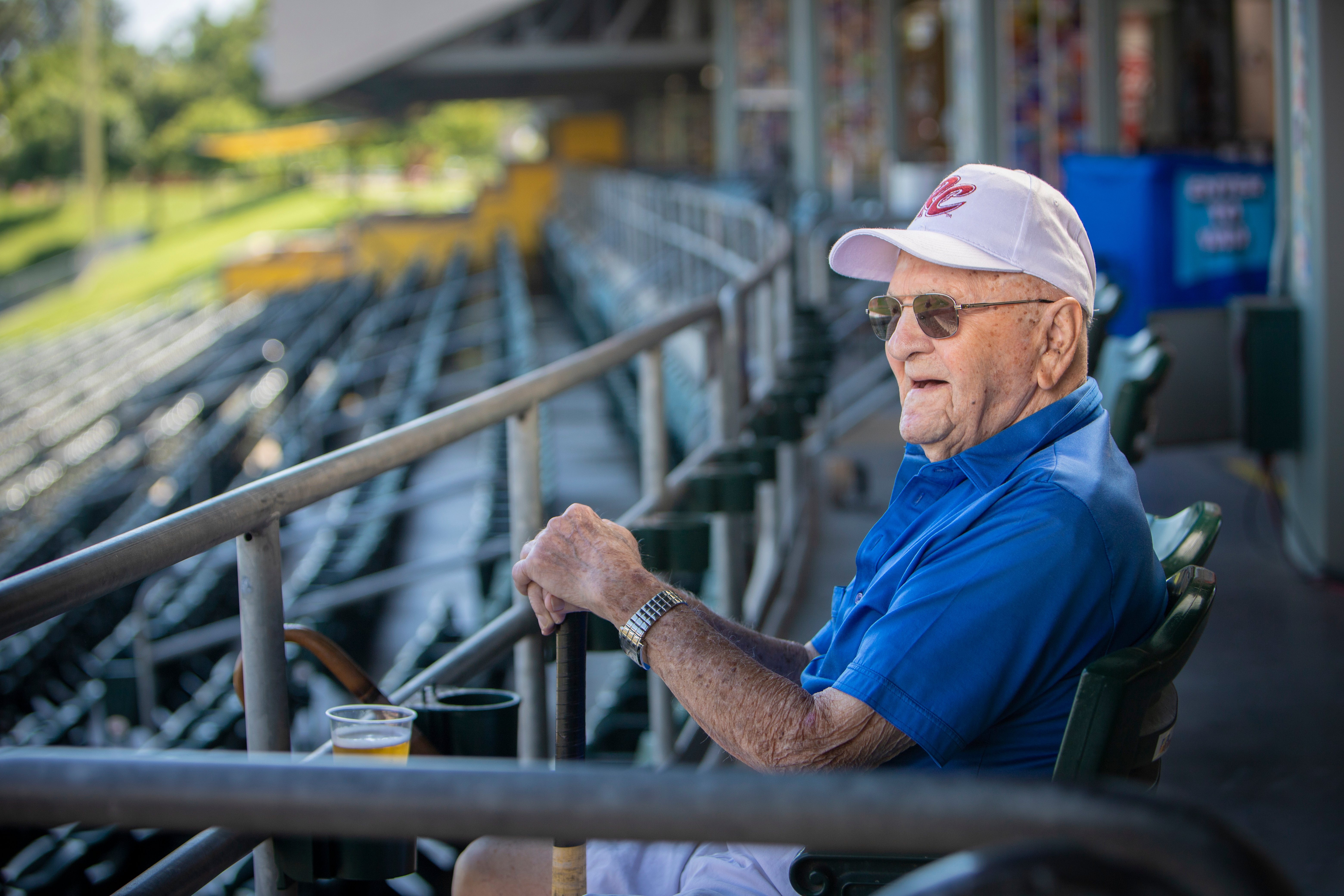 "The secret to a happy life is people." Michael Catino, born on January 22, 1920, in New York, attributes his longevity to living a happy life and having a healthy social life. Mike is the grandson of Italian immigrants and is 99 years old. His passions in life are family, friends and baseball.
Mike picked up his first baseball bat at Sonoma Grammar School, in Sonoma, CA. His position was covering second base. He also played while studying at Santa Rosa Junior College where he met his most influential coach. Coach Syfer taught him the importance of staying alert and planning his next move. Coach Syfer instilled more wisdom about baseball in that one semester than Mike had learned in his entire baseball career. After his first semester, his academics and college baseball journey were put on hold. He was drafted to serve in World War II. He became a Technical Sergeant for the Army Corps of Engineers but was determined to keep playing baseball even on the battlefield.

He and his crew created a baseball field in the middle of the South Pacific. On Sunday mornings they would go to church and afterwards play baseball. The sport brought him and the other soldiers a sense of peace and joy even amongst the chaos of war. His most influential game was on the eve of the invasion into Dutch New Guinea. Mike credits his bravery and mental strength during the invasion the following day to the baseball game he played the night prior. He was later awarded the Bronze Star for his achievement and bravery on the battlefield to liberate New Guinea from Japan.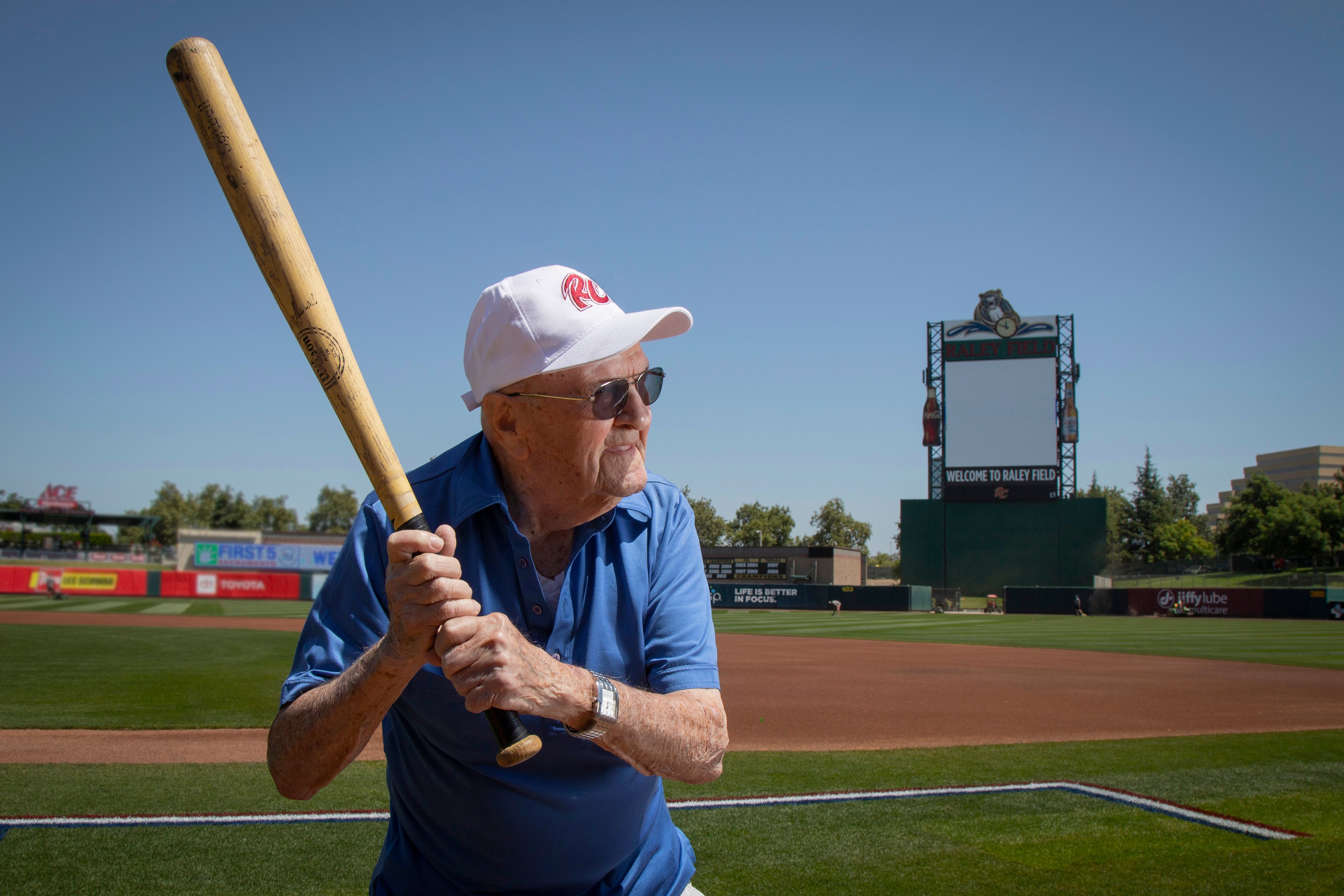 After the war, Mike completed college, went on to become a civil engineer and marry his wife Lois. Mike was later appointed as the Regional Director for the Bureau of Reclamation Builders of the Central Valley Project. Mike's legacy includes his four children, five grandchildren and six great-grandchildren. He taught his family the value of the hard work that he learned on the baseball field.

Sports continue to be an integral part of Mike's life. He is an avid baseball fan, and he continues to play golf at least a few times a month. As a Bay Area native Mike's favorite baseball team is the San Francisco Giants. He keeps a close eye on the up-and-coming athletes on the Sacramento River Cats, since they are now Triple-A affiliate for the Giants. He loves going to Raley Field. When Mike steps into the Raley Field Stadium the nostalgia of going to a game comes flooding back. He reminisces about the feelings and simple joy that comes with sitting in the stands drinking a beer and eating a hot dog. The wisdom of CoachSyfer replays in his ears. He taught Mike to learn from watching. Mike says, "There is nothing like watching baseball."

Mike's secret to a life well lived is staying healthy and not doing anything that is bad for your health. "Do everything the doctor tells you to do" - Mike says. He continues to be an active member of the golf community and is a longtime member of the Northern California Golfers Association and the Sons in Retirement Club #23.


---