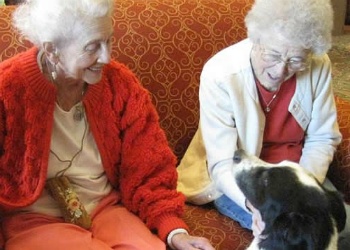 Budgeting is one of those things that isn't always fun, but is almost always necessary. Unless you want to turn even your everyday household finances over to your accountant, it's likely you'll want to devote some time and attention to budgeting for independent and retirement living. These are things you'll want to do in order to have a little financial flexibility for independent living options during your retirement years.
Financial Flexibility For Independent Living During Retirement Years
Start Planning Early
The more you know about the likely costs of independent living the better prepared you will be to meet those demands plus have a little set aside to take care of needs beyond the basics. It's important to explore all your options. Knowing your lifestyle priorities and the associated costs will allow you to plan your future accordingly.
Begin Eliminating Unnecessary Expenses
While some expenses are necessary right up to the point when you are no longer working, there are other expenses that you can eliminate from the monthly budget now in order to save a little more for retirement – and you'll easily grow accustomed to doing without.
For instance, once one of you retires, you may find that you no longer need two vehicles or two car loans plus insurance, fuel, parking, maintenance, etc. This is also a good time to explore health club memberships you aren't really using and countless other memberships and expenses. Also, it's a good idea to explore your cable and mobile phone plans to see if you could cut costs by reducing data, channels, etc. It's not about sacrificing so much as letting go of the things you aren't really using and no longer need.
Take Advantage Of Discounts And Free Entertainment
Most communities offer a wide variety of entertainment options to residents free of charge. This includes events like music and theater in the park, movies under the stars, holiday programming, and more. This free entertainment is fun for all involved. It brings the community together and doesn't cost you anything to attend.
Seniors also get to enjoy a wide range of discounts in the community. From discounted dining out to discounted groceries and other merchandise (which can be truly helpful around the holidays), begin to patronize the stores and restaurants which offer discounts. Look into the stipulations, though; some offer discounts all the time, but others will have them only during certain hours and/or on certain days. These discounts can be used to stretch your dollars.
Small choices and decisions can have a big impact on your budget. Making simple lifestyle changes like these can open the door to greater comfort and luxury in your retirement years.