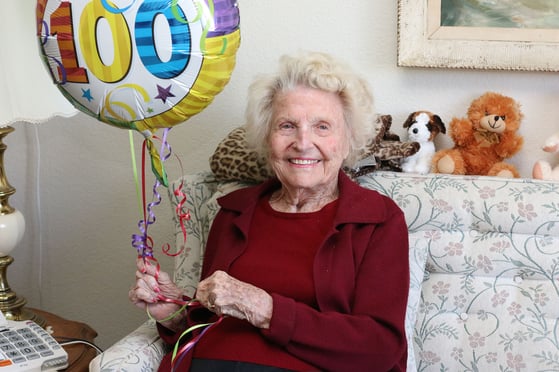 Margaret celebrates turning 102! She reminisced back to the days when she worked at Bollock's Wilshire in Los Angeles, California. Born in Canada, Margaret made her way to Southern California and at 16 years old became a buyer for Bullock's in 1930. There she purchased for the hosiery and accessory department. Gloves are one of her favorite accessories. She remembers the movie stars coming in to Bullock's to buy gloves and hose.
Margaret gives some sound advice: "Just try to enjoy every day." For the last six years, Margaret has lived day by day at Eskaton Lodge Granite Bay, enjoying her friends and family.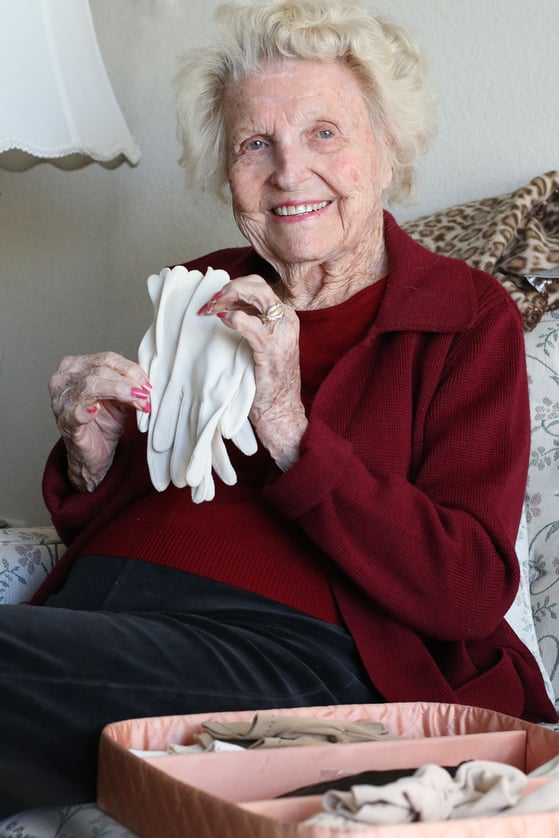 Margaret has a great collection of leather and fabric gloves.
Margaret seen here in 1968at her son Randall's wedding. Notice she is wearing her favorite, fabric gloves.